There are numerous platforms exist in which can one blog on, the only issue that strikes one's mind is what will he/she write. A job of blogger can never be part-time, if one thinks to do blogging as free time job then he/she can never be succeeded in blogging. One has to give his full time and efforts to develop the particular content that is the primary consciousness of the blogger. A Content-less person would never land on your blog. Just having content is not enough, precise and unique content material should be your priority.
So, head hitting question is what to blog about.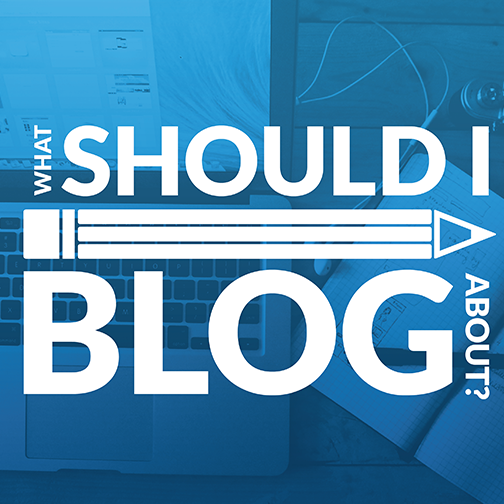 Don't afraid of, there are so many topics exist to blog on.
Before going in depth, you need to know about Niche
In SEO and Blogging, mostly bloggers use the word Niche instead of the word Topic. In the beginning, when I was just started SEO as well as blogging, the niche was a big thing for me because pro-bloggers used to utilize this word. Apart from this, it is important to explain to you what niche is?
For your ease, suppose you have created a blog on a single random topic say, how blogging is beneficial and this is about SEO and internet marketing only, so the niche of Blog will be SEO and internet marketing and if your friend is created a blog about development then the niche of this blog will be different. A niche can be about SEO, Programming, Marketing, Technology Blog, Development, and Science, it depends upon the blog owner.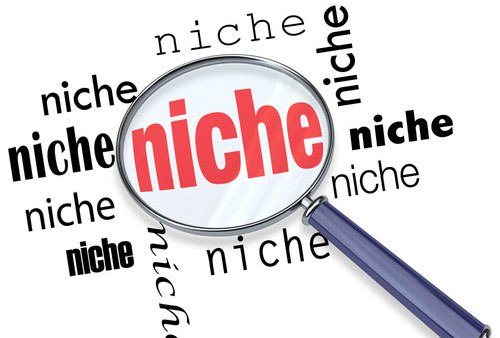 Types of bloggers
1. SINGLE NICHE BLOGGERS
Single Niche Bloggers have a specific niche like Latest Technology Blog on. As an illustration, say, Dailyblogtips, a topic to blog etc. These blogs are based on blogging guidelines.
2. MULTI NICHE BLOGGERS
These bloggers' blogs go from technology to music to sports to art. In other words, they have no particular niche. I'm multi-topic blogger, I am not limited to a specific niche. I start from where I like and move to where I like, say, film review to health topics to sports.
The new budding bloggers mostly ask:
Should I blog on only one topic or should I blog on multiple niche?
Is it essential to create one blog for multiple topics or different blogs for a different topic?
The answer to this question is quite simple. Instead of Niche, the thing that matters is, to target a certain audience through your blog. The people, who visited your blog once, must come back to your blog as a regular visitor. It is possible if you have a specific niche.
As an illustration, suppose you go to a blog having a particular niche, you'll surely subscribe that blog for future updates about the focused topic.
Now have a look on multiarea of interest blog. When a reader subscribed to your blog for some particular niche but during their revisit, there is an article about another niche definitely he will unsubscribe you without wasting a minute. As an illustration, suppose you subscribed the blog for meditation guidelines and during your next visit it has shifted to yoga lessons, it'd definitely affect your revisit.
This is the reason of excel of the single niche blog over the multi-niche blog. Traffic on the page affects monetization. Your earning from your blog is directly dependent on the volume of visitors on your blog. So niche selection is the very important aspect when you are thinking to start a blog.
Money
If your desire to earn more and more money through your blogging, be specific and stay specific. Here, we mean to say you that continue with the same niche you started your blogging with.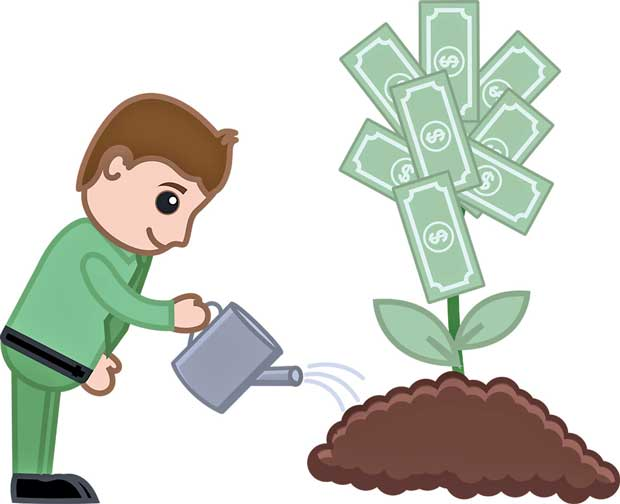 SEO and Search Engine Ranking
Explore the blogs and you will find most of the blogs having excessive search engine ranking are single niche blogs. If you're multi-subject matter blogger, it will be so hard for you to have top rating. Google and Bing honestly favor the single niche blogs as these offer higher user experience.
Search engine optimization is very crucial if you created and maintained your blog as a source of income.
This is a way how you reach to earn excessive money; particular topic – volume of visitors – high SEO – top ranking – sooner or later excessive income.
If you are new to blogging start with Blogger or WordPress.com to gain experience then you can choose for self-hosted blogs.
Blogging platforms for beginners
How to choose The Best Blogging Platform?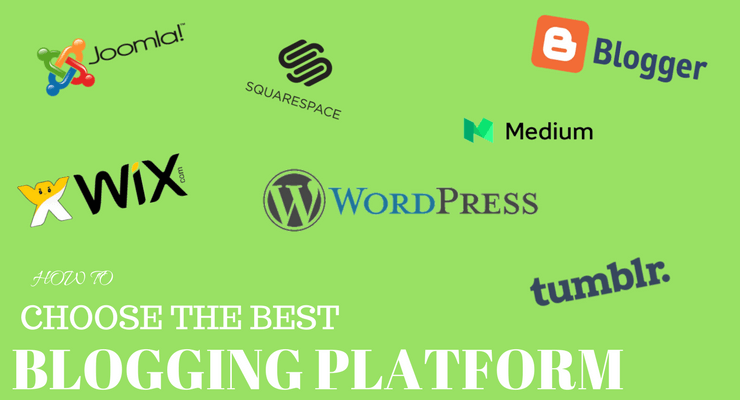 As a beginner, you need an easy blogging platform that doesn't require any coding skills.
In addition, you'll also have ideas about what to blog on.
As soon as the popularity of your blog grows, you need to change the display of your site and update its features timely. In simple words, you need to opt a flexible blogging platform.
If you begin your blogging with the wrong platform, switching to another platform will be very difficult later on.
If you still have no plan how to earn money, blogging is a smart option you have to do so in the future.
Keeping all in mind, now, we have a look on the best blogging platforms listed below;
1. WordPress.org
2. Wix
3. WordPress.com
4. Blogger
5. Tumblr
6. Medium
7. Squarespace
8.Joomla
9. Ghost
10. Weebly
Final words
If you are a new to SEO or Blogging, don't be worried, start your blog on Blogger (it is free). Your blogs should be single niche and unique. After doing so, sooner or later you would definitely earn excessive money.
Good wishes!
Start blogging and devote your time and efforts, it will definitely work for you. Today, you could be a novice, but after a year you will see yourself as a pro.
Author Details:
Maninder Singh, a professional and creative content writer at JustArticlez.com. He is working as a freelancer past 4 years. His specialization is to write a poem, poetries and make creative taglines for brands.