Web hosting plays an important role in ensuring your website's performance, speed, and availability. Web hosting makes your website accessible on the internet. Choosing the right web hosting company for your website is very challenging because there are also many other hosting companies, but Temok is one of the best web hosting companies. 
They are offering different kinds of web hosting services. So, it depends upon your business requirements that which type of web hosting you choose. In this blog, we have discussed 8 types of web hosting that are very popular and people are using them to fulfill their business requirements. It is important for you to get proper information about all web hosting services before making a final decision. If you are going to start your business, choose carefully your hosting keeping in mind the long-term goals of your business.
Types of Web Hosting Services
Following are the various types of web hosting services:
Shared Hosting
In shared hosting, several websites are kept on the same server. Shared hosting is the cheapest and most affordable hosting service. Shared hosting allows various websites to share the resources of one server. All the websites use the same server resources depending on their budget. Whether you're a blogger, small-business owner, web designer, or developer, Temok makes it easy to start your online journey. We are offering you many robust features. Our shared hosting services are the best solutions to run and make your best website. There are also many robust features SSL certificate, professional email address, and privacy protection for free. Shared Hosting gives you everything you need to succeed online. If you buy Temok's shared hosting plans, you'll get many advantages.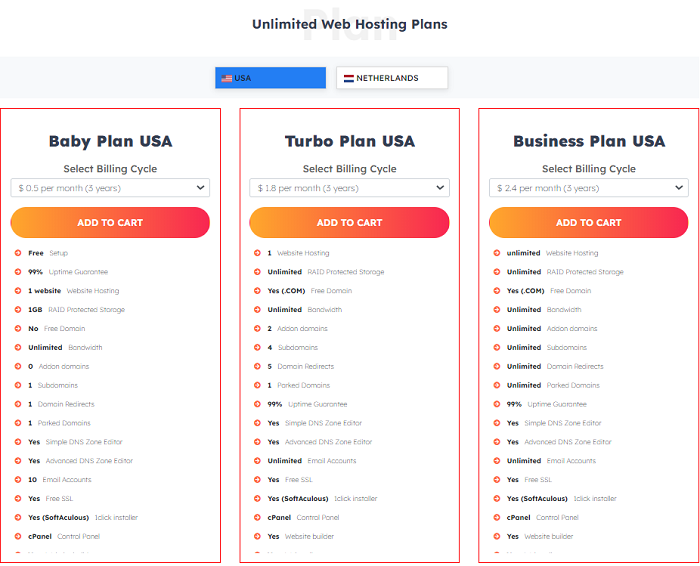 One of the biggest advantages of using our shared hosting is its low price. We have different hosting plans starting at $0.5/mo. It depends upon your business requirements that which hosting plan you choose. It has a pre-installed cPanel to run your websites easily. It requires less technical maintenance. If you have started a new business and your budget is low, shared hosting is the perfect option for your business and Temok is offering the cheapest web hosting services. When traffic load will increase, you can upgrade the hosting package.
Reseller Hosting
Reseller web hosting allows you to resell space on your server to other websites. There are many reasons why should you choose reseller hosting. You can generate a good income with reseller hosting. A lot of web hosting companies are offering reseller hosting services but Temok is one of the best reseller hosting services providers. Temok offers you free templates of the website, white label technical support, and private name servers.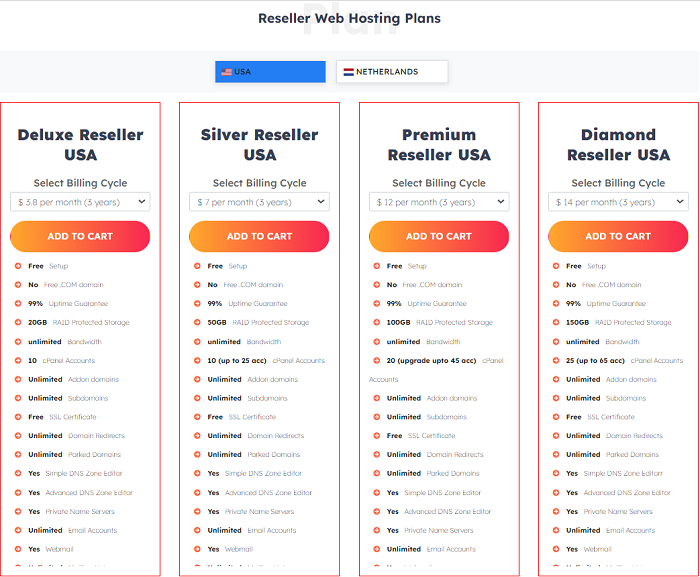 Reseller hosting is also the type of shared hosting. But in reseller hosting, you'll get more technical control like Web Hosting Manager Control Panel. It is perfect for those who want to maximize their budget to afford professional website hosting. Temok's cPanel servers are set up on powerful servers with superior connectivity to make sure that each server delivers excellent performance and offers the flexibility to manage large websites. Our servers are fully managed with security monitoring and 24/7 technical support which helps clients focus more on the growth of their business. We offer free migration services. Signup for our Reseller hosting plan today and experience the difference!
VPS Hosting
A virtual private server hosting divides a server into virtual servers, where each website is hosted on its own dedicated server, but they're actually sharing a server with a few different other users. The users may have root access to their own virtual space and a better-secured hosting environment with this type of hosting. Websites that need greater control at the server level, but don't want to spend the budget on a dedicated server.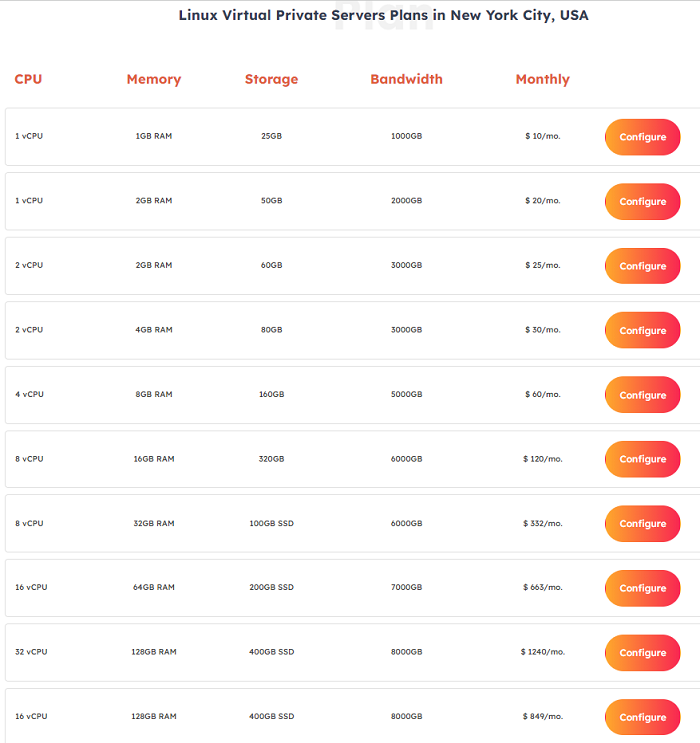 Temok is one of the best VPS providers delivering managed VPS hosting solutions from a range of data center locations. VPS hosting is the best option for websites such as eCommerce or sites with sensitive private data. In this hosting, you will be assigned a separate CPU and RAM for the website. It is one of the benefits of using the Temok VPS hosting that would allow you to have a better response.
Dedicated Servers Hosting
As the name tells that dedicated server hosting gives you full control of a web server. Your website is the only website stored on the server and you will not share resources with other websites. It is the most expensive type of hosting but it is more scalable than other types of hosting. Dedicated server hosting is for those who have high traffic on their websites. 
Dedicated servers offer a higher level of control, performance, and stability than shared hosting or virtual servers. Temok range of private, 'bare-metal' server hardware is accessible with a range of Microsoft, Linux, and other software installed, and meets every type of hosting, from websites to private clouds. All with 24/7 support and a 100% uptime SLA that we've delivered more consistently than any other premium hosting provider.
Managed Cloud Hosting
Cloud Hosting allows many separate servers to work together to behave like one large server. If your business is growing and working well, as websites increase traffic and volume, then cloud hosting is one of the best options for you. There are many clouds hosting services providers but according to Beststarup.Asia; Temok is nominated as one of the best cloud management companies in the UAE. BestStartup's article tells us about the 101 top Arab world web hosting companies and startups. These startups and companies are using multiple methods and approaches to innovate the Web Hosting industry. It is our proud moment that we are nominated as one of the best cloud management companies in the UAE. 
Temok provides Managed Cloud Hosting services on various platforms like Managed WordPress Cloud, Managed Amazon Cloud, Managed Digital Ocean cloud, and others. We make cloud hosting simple and cost-efficient, so you can focus on growing your hosting business. Start your Managed Cloud Journey with us. Our managed cloud hosting service gives you the chance to worry less, allowing you to focus on the growth of your website with whole peace of mind.
Managed WordPress Hosting
To get a more efficient, secure, and compatible WordPress website, managed WordPress hosting is the perfect option to go with. Managed WordPress hosting offers a lot of multiple features for your website. It allows you to do both manual and automatic backups. WordPress's popularity means that many hosting service providers should offer excellent customer service. The hosting provides an easy setup website and a consistent infrastructure. It offers easy-to-use and refined dashboards that assured security and better caching.
As we know that WordPress is one of the most famous content management systems. In this hosting, your installation of WordPress will be reserved update to avoid any kind of errors or issues related to security. So that hackers would not be able to easily interfere with your website. Though there are various options to select from as far as web hosting is concerned, it all comes down to selecting a plan that will be suited to your requirements. Each plan provides the specifications of groups and understanding your needs in a website will help you guarantee that you're picking the right plan for your website. 
Conclusion 
In this blog, we have discussed famous types of web hosting that you can use for your online business. Although, there are many hosting companies in the market but Temok is one of the best web hosting services providers. They offer all premium features at very reasonable rates. All hosting services have their own pros and cons and you can choose any of them based on your website requirements. I hope this article would help you to find a suitable hosting service for you.