Online era took a big leap with social networking sites and with the onset of the trend of chatting. Clandestinely this trend which was serving mere a purpose of giving some quality time on social sites to users became the inseparable part of daily lives. Today it has incorporated the eCommerce businesses of different daily life needs encompassing a wide range, be it grocery, shopping, transport services, booking movie tickets, making other payments and lot more.
Let us understand the basics of the concept and different dynamics of chat commerce and its scope in future.
What is Chat Commerce? How is it different from other eCommerce decks?
There are multiple online forums dealing with trading of goods and services which are often put under the umbrella of eCommerce. Under these traditional eCommerce forums, the dealings of purchase are directly taken from the company's website however under chat commerce the dealings are done through the chatting site company or the associated social media company.
Let's gauge the differences:
1. Marketing Campaign
The marketing campaigns can be designed more precisely and in a personalized manner in chat commerce as the target audience is more filtered by proper analysis of each customer preference and taste. The data is collected on the basis of browsing history, for instance, there are targeting advertisements on social media chatting sites like on Facebook feeds and on other messenger feeds. However, in a traditional eCommerce set up the marketing campaigns are addressed to wider audience among which many of them could be people who are not the prospective buyers.
2. More Connectivity with Customers
Chat commerce allows the companies to get individual responses from each customer as they are talking to them personally. It helps the companies to get more accurate feedback or share their experiences at different stages of purchase than in other eCommerce channels where feedback is not taken in much personal manner.
3. Word of Mouth Marketing
The word of mouth marketing is possible in any case be it online or offline marketing but chat commerce facilitates the easy way to spread the word. Being a chatting site, it eases the process of sharing information about any product or service to a friend, a group of friends or public in general under chat commerce. However in other conventional eCommerce set up the channels of spreading word becomes limited.
4. Ease of Multi-Tasking for Customers
It has been observed that on other eCommerce platforms the person cannot do other activity like texting to a friend, checking the appointments but chat commerce gives a comfortable life to users. The person does not need to go in and out of the website while browsing through products. He can do shopping while chatting with friends and also can set an appointment with a doctor under that same chatting deck.
Chat Commerce Stepping Up with App Messaging
As the chat vogue went high and spread all across the globe, the companies are taking the route of app messaging which allow them to target prospective customers more easily. The new trend brings the feature of doing multiple activities all under one chat app. For instance, today we can book Uber rides while chatting on Facebook messenger, WeChat introducing the payment feature that is called 'red envelope' which enables a user to make payments and send money through this app, Snapchat introduced Snapcash in 2015 enabling the use of debit cards and transfer of money over the app. And all these other activities labelled under chat commerce can be done while chatting with your friends, colleagues and others.
There are a lot more examples of chat commerce platforms becoming the part of daily life. You can set your appointment with your doctor, book movie tickets, shop different items, maintain your security, get the alerts of dangerous and risky areas, and get aware of traffic points and lot more that belongs to small daily tasks. It has changed the way people live their lives and brought the eCommerce to get incorporated with chatting apps to achieve more targets and prospects.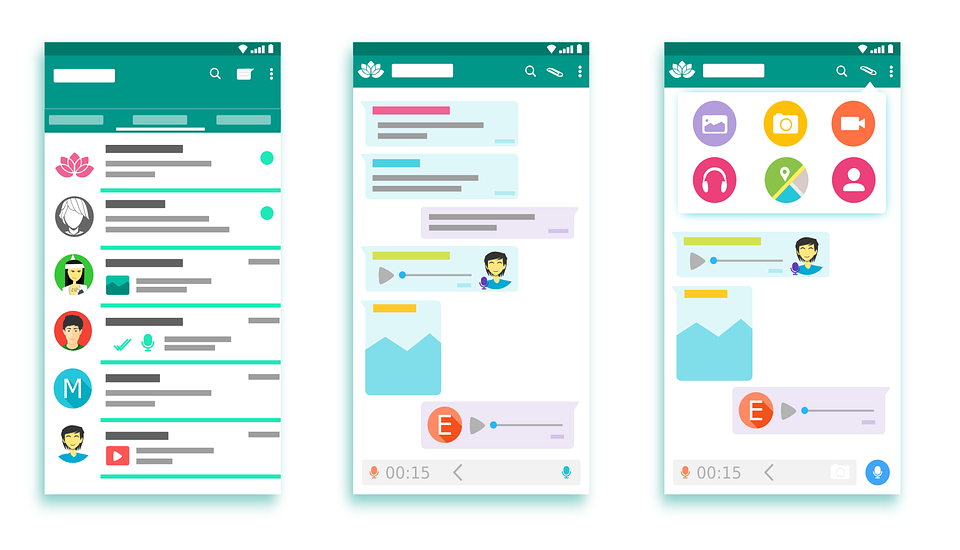 The Forthcoming Trend of Chatbots-Making Chat Commerce more Penetrating
We witnessed the leap in changing lifestyle with messaging and chatting apps and dependency of other e-traders on such apps. But here we have a glimpse of what this trend is going to take shape in future. The new forthcoming vogue is of chatbots which are being accepted by many chat commerce companies in different parts of the world and is ready to bring a dynamic change in this sphere across the world.
First of all, we need to know what chatbots are. Chatbots are the human machines or kind of robots who communicate with customers of the company over the chatting apps and sites. They will answer the queries of consumers, will help them to take a decision of buying according to their preferences and shopping pattern, will aware about the new features on the app and it will change the consumer interaction experience. It will happen as the way they chat to their friends on the messenger, it will be different as the reply from automated machines.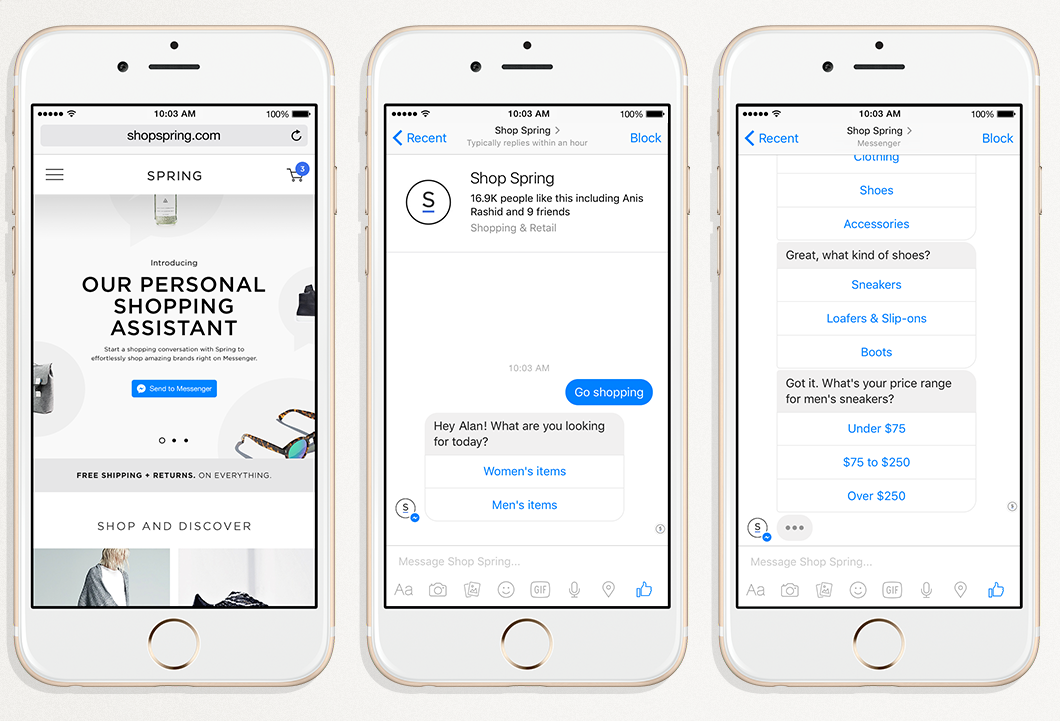 Image Soourc
Why is it beneficial to get these chat bots?
1. Easy Payments and Transfer of Money
2. More Informative System
3. More Interactive System from Business to Consumers
4. You don't need to wait to get connected on call with customer care
5. It is like you are chatting with your friend and getting all queries solved
6. It will not like the way you get automated replies to your questions, the experience will be more interactive
7. The faster communication and ease of operating the features on chat commerce platform.
Conclusion
Chat commerce is already upswing in present times with more interactive and targeted strategies to market the product and services. With the persistent trend of chatting sites and apps, the conversation commerce will jump ahead and will incorporate more trading companies on to this platform. The development in technology like chatbots is also expected to make the process more enthusiastic.