According to Global Digital Report 2018, the number of social media users worldwide in 2018 is 3.196 billion, up 13 percent year-on-year. As you can see the numbers are huge. So, we all better efficient enough to succeed in social media!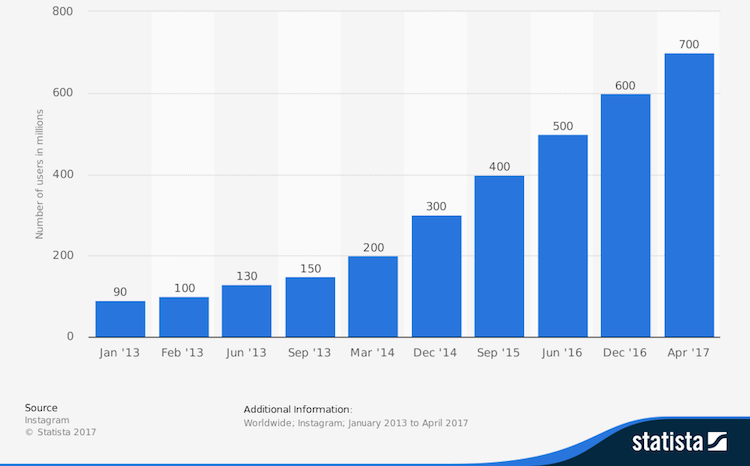 According to Statista, having 700 million users is a great feat on itself but it's always helpful to put things in perspective. You can see how Instagram stack up against other Social Networking super-star apps. By mid-2017, Facebook has managed to get 2 billion users or about 1/4 of the global population. The TV replacement for Gen Z and Millennials, YouTube has 1.5 billion people watching videos wherever and whenever they are up to watching something. WhatsApp and Facebook Messenger have both 1.2 billion users – no wonder because both belong to Facebook and hence should have their user bases somewhat being connected. WeChat, the Chinese wonder of Instant Messaging landscape has about 900 million. Right now in this picture, Instagram has a modest third place from the end, leaving only Twitter and Snapchat in the dust with its 700 million against 328 million of Twitter users and 255 million Snapchat users.
So you better exploiting the latest Instagram techniques!
In this article, we're talking about establishing credibility and growing your brand through Instagram and how to change bad things into best practices!
There are general social media mistakes we all know to avoid. In this case, let's put together this list of the most common mistakes and make it right!
Basically, Instagram is as viable a platform as any to market your brand so how active are your audience is a key question.
If you really want to be successful with social media, you need to regularly engage with your audience! Considering that we're talking about Instagram, you should feel yourself comfortable! Cause, this is why Instagram stands for!
Now, let's have a look the common mistakes that brands make on Instagram.
#1 Not Posting Regularly
Brands are making mistakes by posting too much or too little.
You should definitely have a strategic plan to stay on track with consistent posts, while also supporting any goals you've set.
If you're one of the "too much group" then you should know that your audience most likely doesn't have the time to absorb all of your content. Don't waste your time and resource ($) by creating it. The thing with Instagram is that, to be relevant, you need to post regularly.
On the other hand, if you're one of the "too little group", remember that your target audience wonder if you're still in business! Don't become one of the lazy Instagrammers. Post regularly and engage with your customers properly!
#2 Not Paying Attention to Instagram Analytics
If you ignore your Instagram analytics, you miss out on important information that could help you plan future campaigns. Unfortunately, many other brands still making this mistake.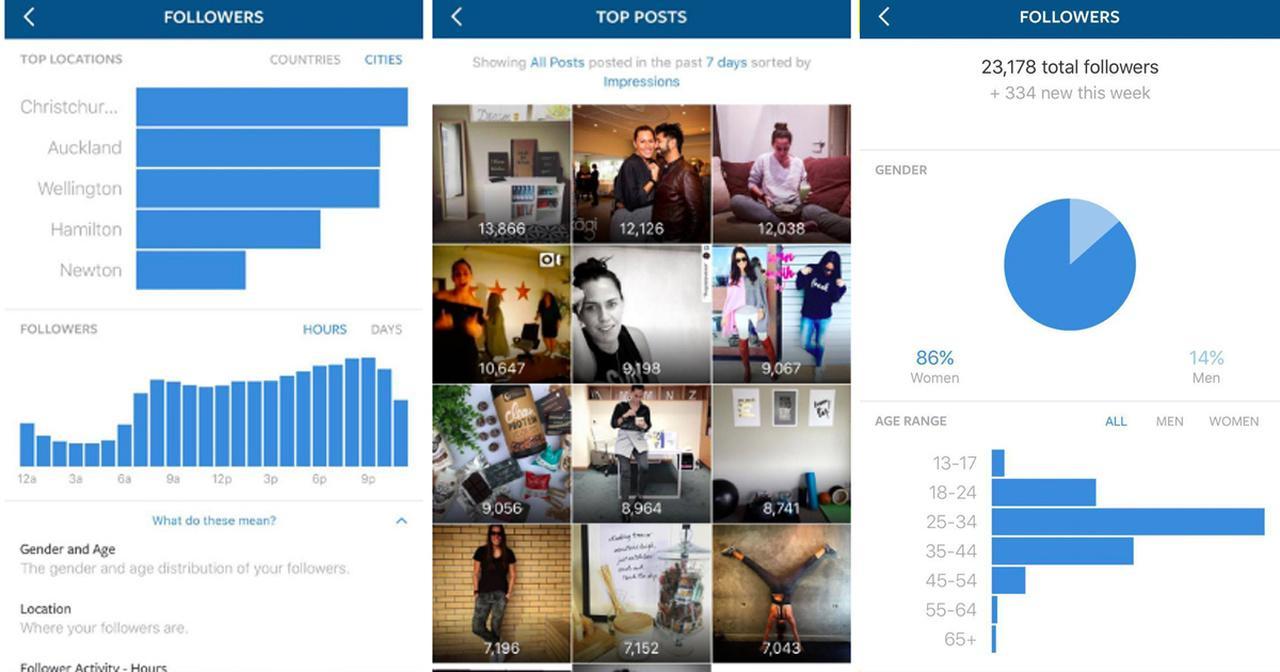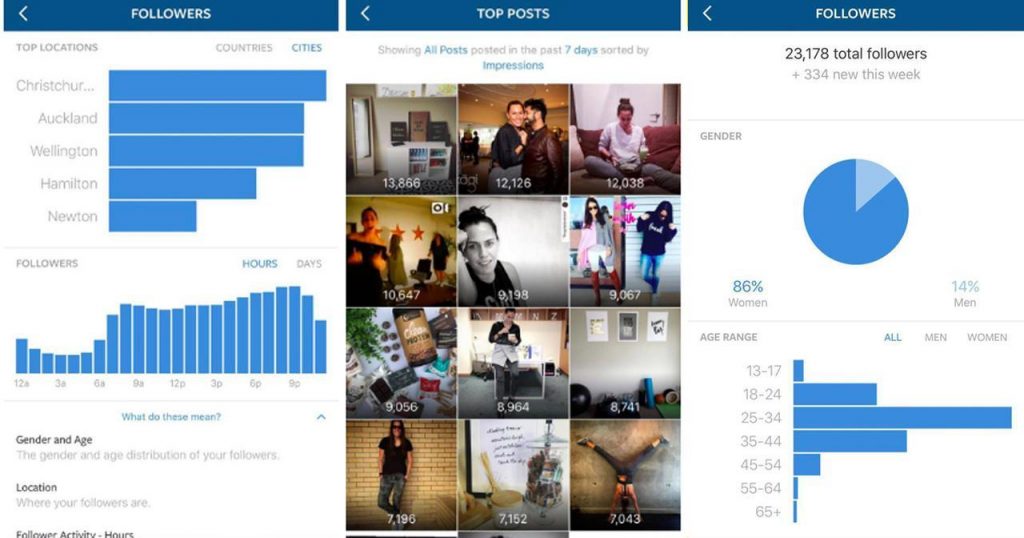 In order to understand and measure the results, or the perfect timing, you should conduct a simple experiment by paying attention to Analytics!
For example, measure your results to figure out how much content you should post for your audience.
Post every day for a week, then every other day the next week, twice a day the next week, and see what works for you! Talk to your audience, post a poll to your Instagram Story and see what they think about it all.
Also, following your data will help you to estimate the perfect timing. You can test a variety of times to get optimal results!
#3 Not Offering a Valuable Content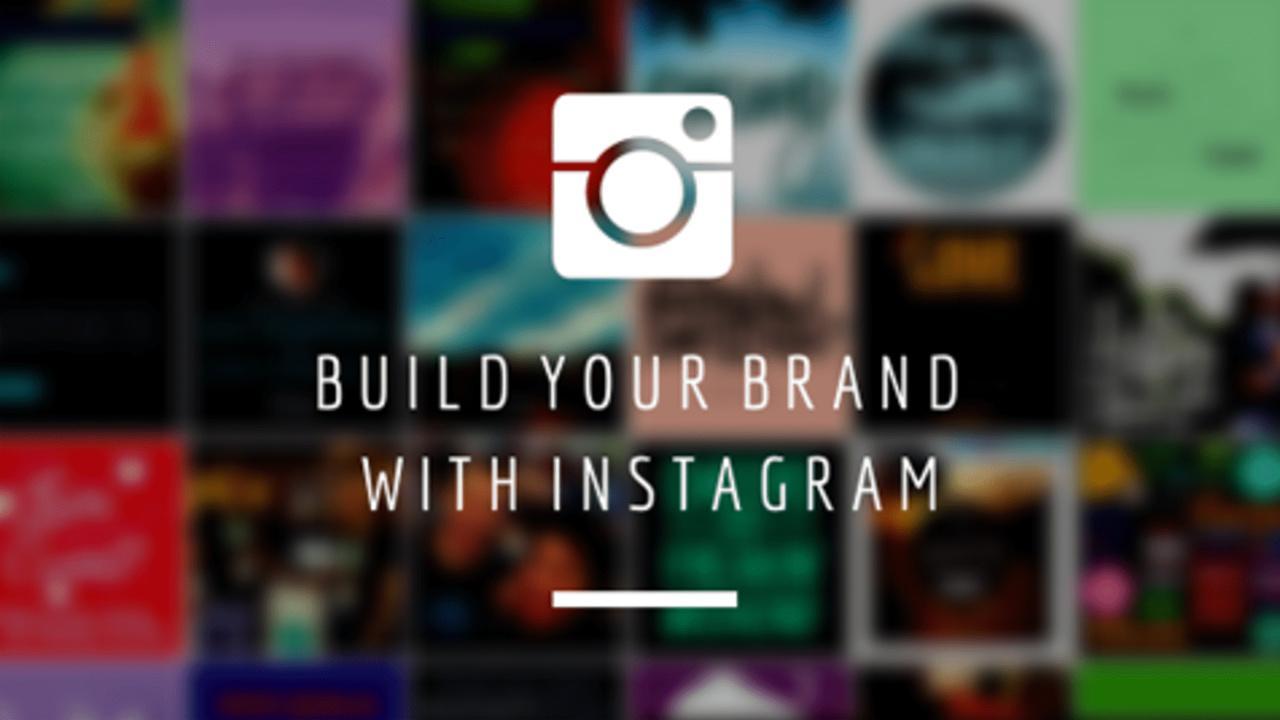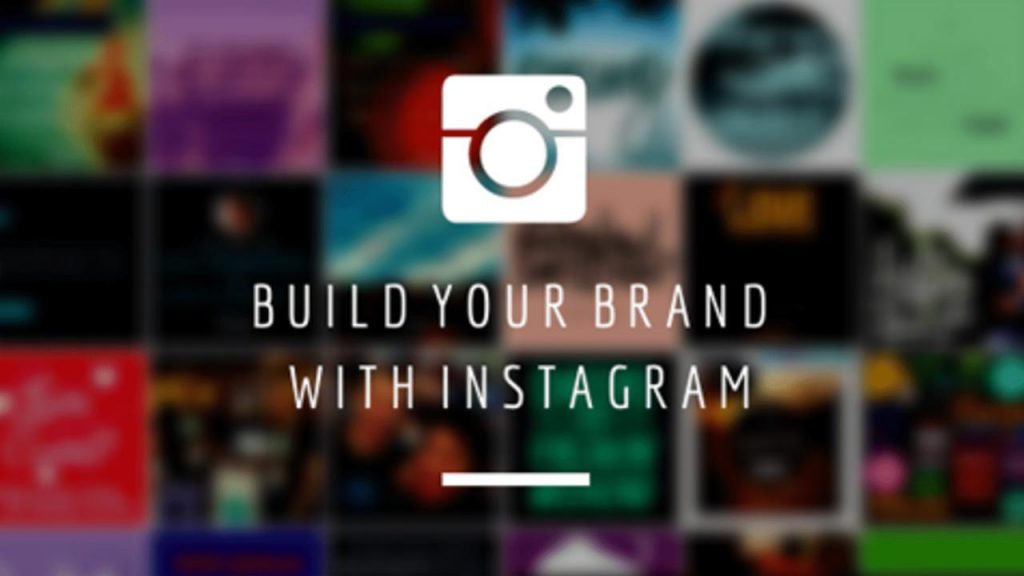 Never forget, you should always think quality over quantity!
When I try to emphasize the importance of getting to know your target audience, I was trying to say something more.
They might not interested at all…
You should think twice about your,
overall goals
specific piece of contents in order to reach them.
You should provide unique and relatable content to your customers. Build your brand's voice through your posts. Focus on posting authentic, more personal photos and then engage with your audience. In order to attract your tribe, you need to have a well-defined sense of who your brand is. So you better tell them your brand's story. The milestones of your brand, your mission, your vision, and your aim.
#4 Ignoring Audience
You can't just walk away after sharing a post. You absolutely need to engage with your audience. Answer questions in the comments section, ask questions of your audience and comment on other images.
It's the same concept as posting unique content; if you're not using Instagram as a real, live human would, then you're not going to get much out of it.
You should never ever ignore authorized complaints. You should take care of them, by solving their problem. If you can't resolve, you can generally take the issue off social channels by sending them an email or directly communicating by phone.
#5 Not Reusing Content
There's a pretty good chance your fans are following you on other social media platforms in addition to Instagram. That means they won't want to see the same content across all of these platforms.
Not to mention, Instagram users want to see very different material than, say, a Twitter or Facebook user. They interact and engage differently.
Since the focus of Instagram is user-generated content and the audience loves the unique material, it shouldn't be difficult to find something specifically for the platform.
Remember, you need to create a wholeness with your brand. Do it with your social media posts, email marketing campaigns and other digital efforts.
#6 Not Following & Giving Back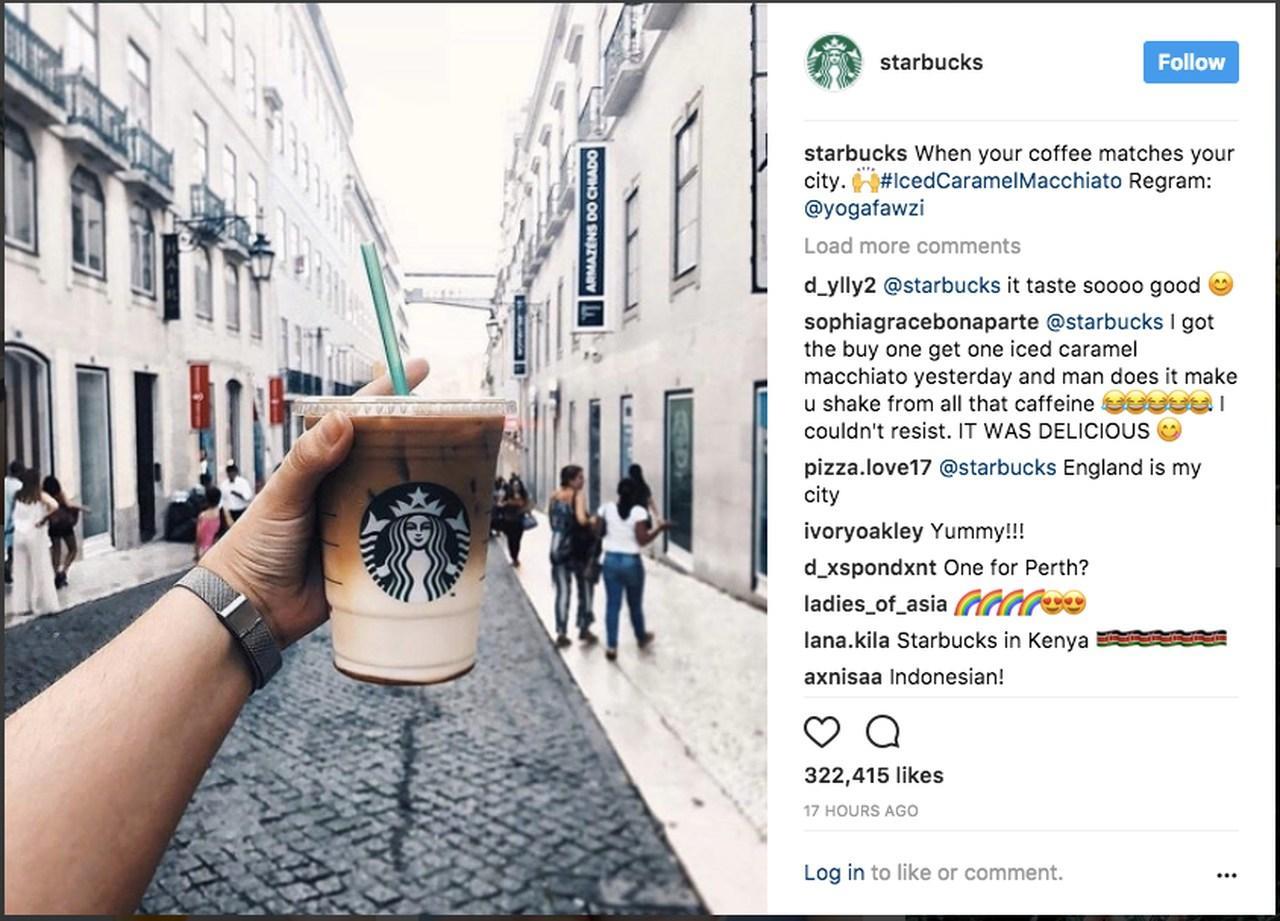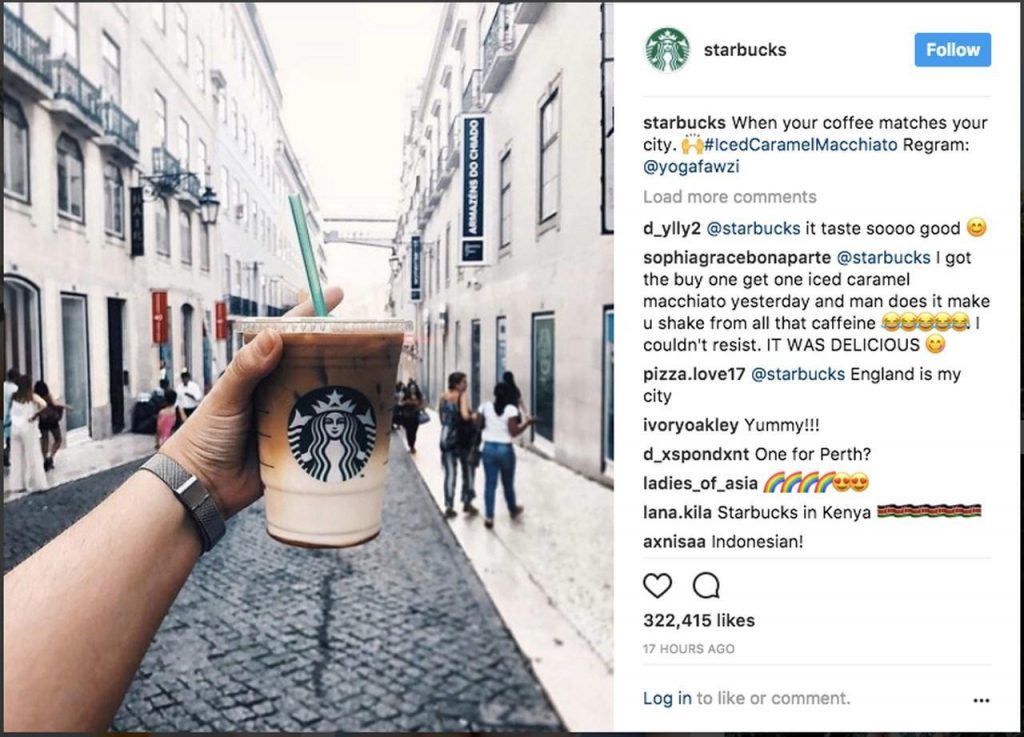 If someone follows your brand or account, then follow back. It strengthens your audience and adds another person to interact with, but it also shows everyone that there's someone behind your account.
Plus, if you don't follow others, you'll never see what kind of content they're posting. By following others, you can truly get to know your fans and this will help you tailor your own content.
The Starbucks Instagram account is currently following 3,433 users. That might seem measly compared to its 17 million followers, but it's actually not. Most brand accounts don't follow anyone at all.
Social media relationships are like give and take. That is, you can't expect someone to share, comment or like your content if you're not doing the same with theirs. It's this social interaction and networking that drives engagement ratings through the roof.
You need to do more than just interact with your audience through their content, however. You need to ensure your own content is valuable and gives them something in return.
For example, many brands offer behind-the-scenes videos of their production process, employees and more – giving Instagram followers an exclusive look at how the brand operates. If that's not how you're using the platform too, then it should be.
It's also a great idea to adopt a helpful tone. As marketers know all too well, teaching others is a great way to boost engagement. Offer tips, advice and tutorials for various topics your brand is related to.
Nikkie Tutorials offers makeup advice. Every image provides a link to a tutorial or guide for applying the makeup yourself. The images drum up anticipation and interest, and the tutorials improve user engagement. It's an excellent strategy.
#7 Misusing Hashtags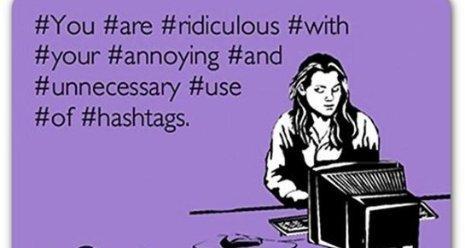 Hashtags are great when you use them correctly. If you abuse them, however, things can get pretty bad.
Hashtags are used to connect related topics, discussions, and content.
The hashtags you add should be relevant to the posts you share so that it's easier to communicate with the people and communities you share the same topic with.
For instance, everyone posting with a hashtag such as #fashionadvice might be showing off their outfit and providing fashionable tips. Adversely, those posting about #beer are … well, you get the point.
Hashtags group content together and tie-in discussions, but they also allow the Instagram audience to discover new material. If you're using hashtags appropriately, your audience will continue to grow as they discover your brand in trending lists and active discussions.
With the right hashtags, you have the opportunity to increase the number of your visitors and the number of returns on your page at the same rate.
#8 Buying Likes & Followers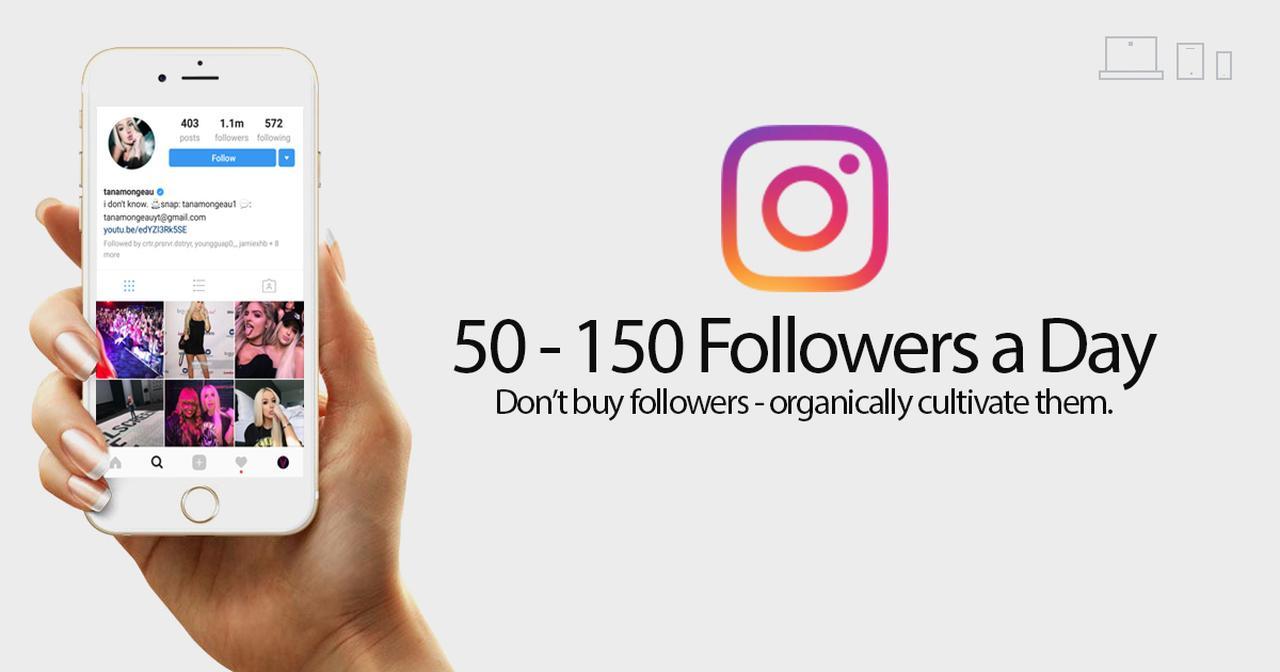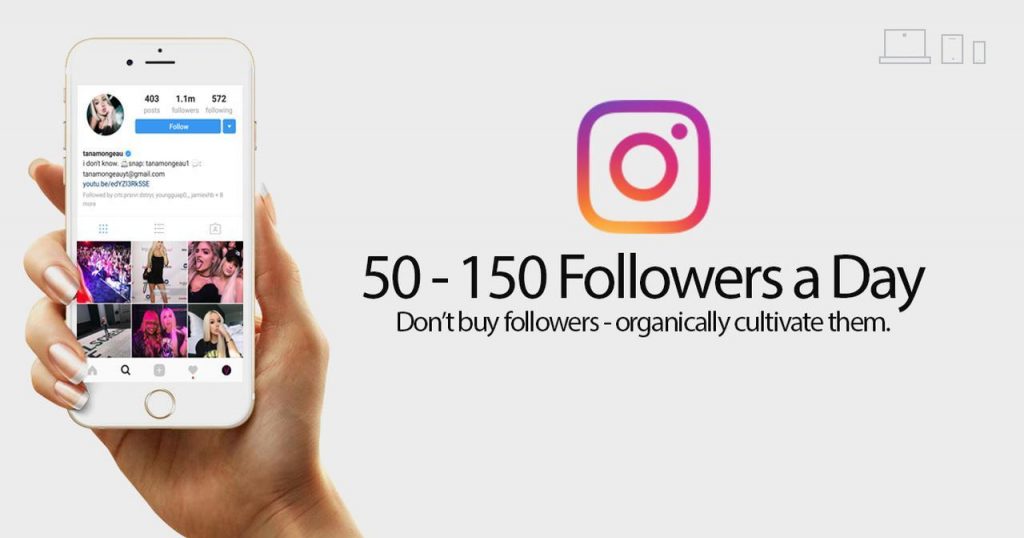 Don't hurt yourself by buying followers. This is a complete waste of time and money; don't do it.
If you don't have the resources to invest in a network like Instagram and build your audience organically, then don't bother. The main audience on the platform wants to see real, active people – not programmed, fake accounts.
It doesn't help that the Instagram admins are coming down hard on fake and spam accounts, either; which is primarily what is used to boost engagement and a follower base when you pay for them.
Avoid them during your use of the platform, you'll find things much easier. Perhaps what's more important than learning from what's listed here is learning from your own mistakes. You're going to make them; that's pretty much a guarantee. It's how you adapt and change your strategies for the better when you do make mistakes that matter most.
If you do that you run the risk of not only discrediting your brand but real legal ramifications. Remember that, some brands add clauses about fake followers to their contracts.
Sooner or later, you'll see the poor return on investment (ROI).
Instead of buying likes and followers:
Engage with the followers who respond to your content.
Run a campaign that asks users to follow your account and tag their friends in the comments.
Run paid advertisements to promote your account.
I hope you find this article useful for avoiding these common mistakes on Instagram. If you want to share your experience or ask a question, we are always happy to help!
Thank you for your time.