Everyone knows how exhausting work weeks can be, especially at the end… when you realize that it's Thursday and the weekend is just around the corner.
Thursday is an amazing day. You can feel a sense of relief because most of your work week has already passed and your awesome weekend is almost here.
Besides, Thursday provides an opportunity to analyze your achievements and successes you've already done, think about the challenges you've faced and focus on the lessons learned at the beginning of the work week.
To get you in the right mood on Thursday, here is a collection of the most inspirational Thursday quotes that can help you start this cool day on a positive note.
Thursday Motivational Quotes
If it's hard for you to stay motivated and cheerful at the end of your work week, Thursday Motivational Quotes are what you really need. They will provide you perfect inspiration and boost a positive attitude to your life and to your work as well. Lets this Thursday be a fantastic day!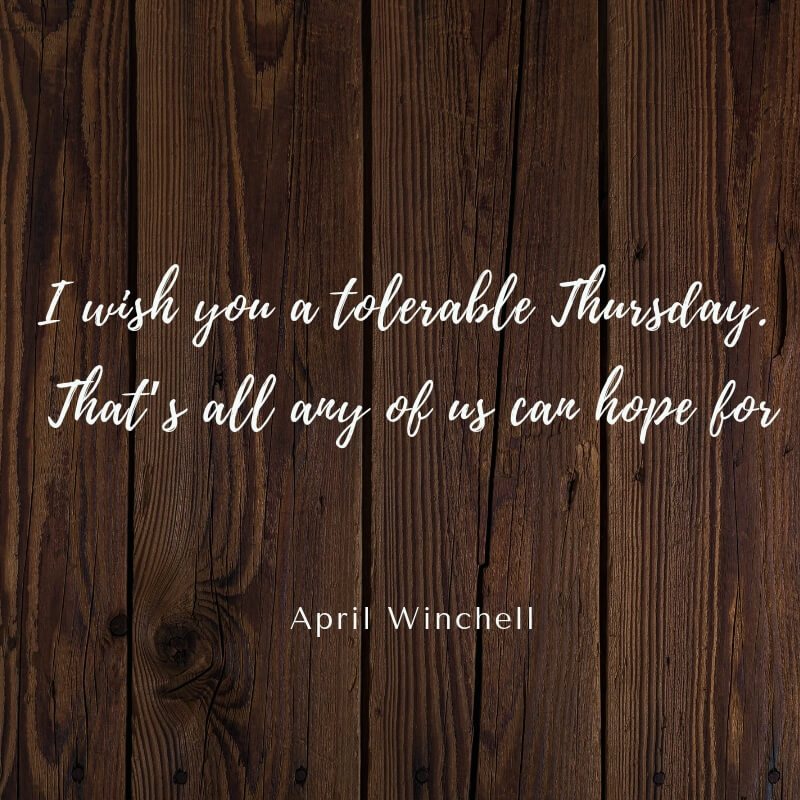 "I wish you a tolerable Thursday. That's all any of us can hope for." – April Winchell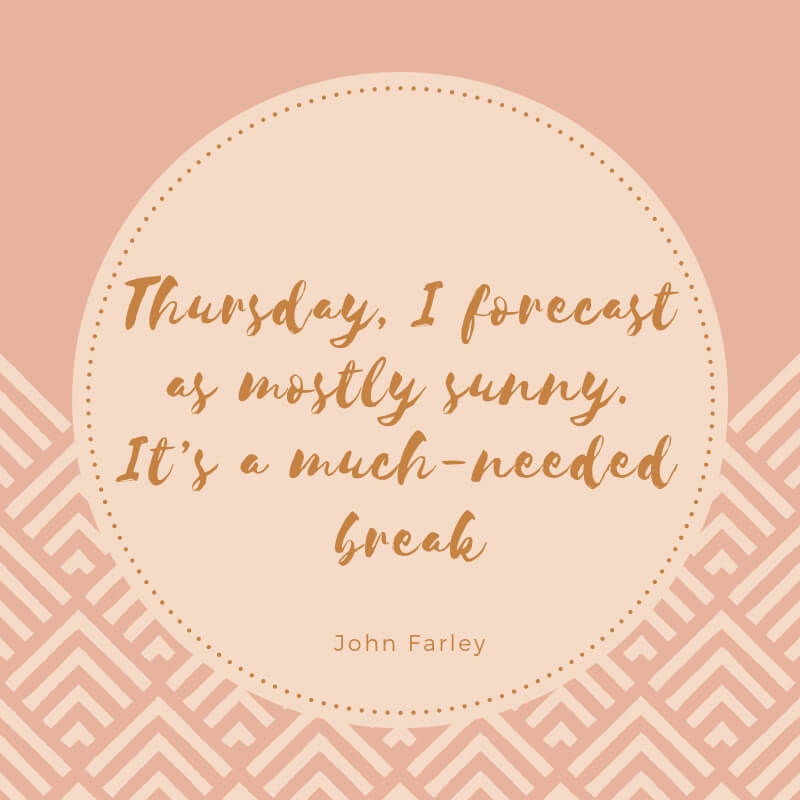 "Thursday, I forecast as mostly sunny. It's a much-needed break." – John Farley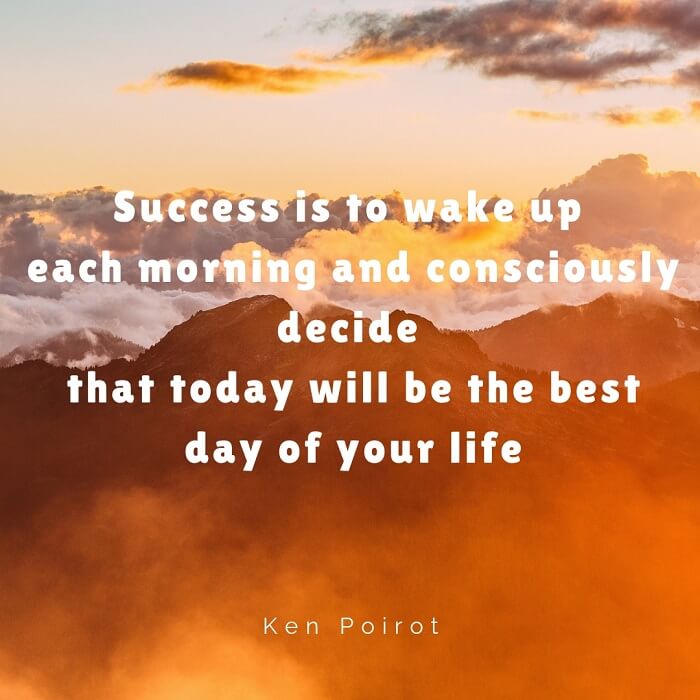 "Success is to wake up each morning and consciously decide that today will be the best day of your life." – Ken Poirot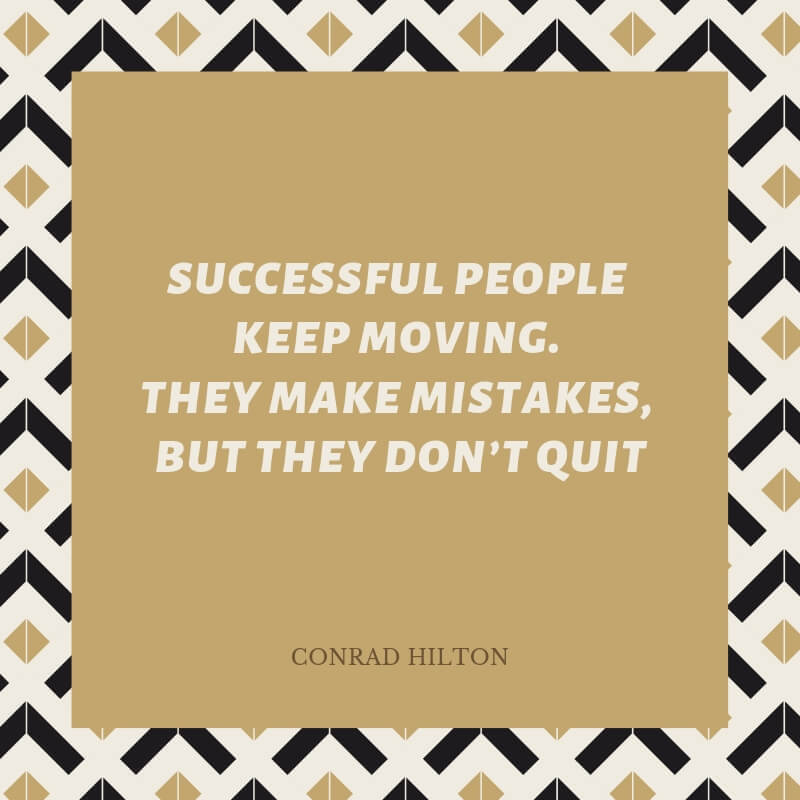 "Successful people keep moving. They make mistakes, but they don't quit." – Conrad Hilton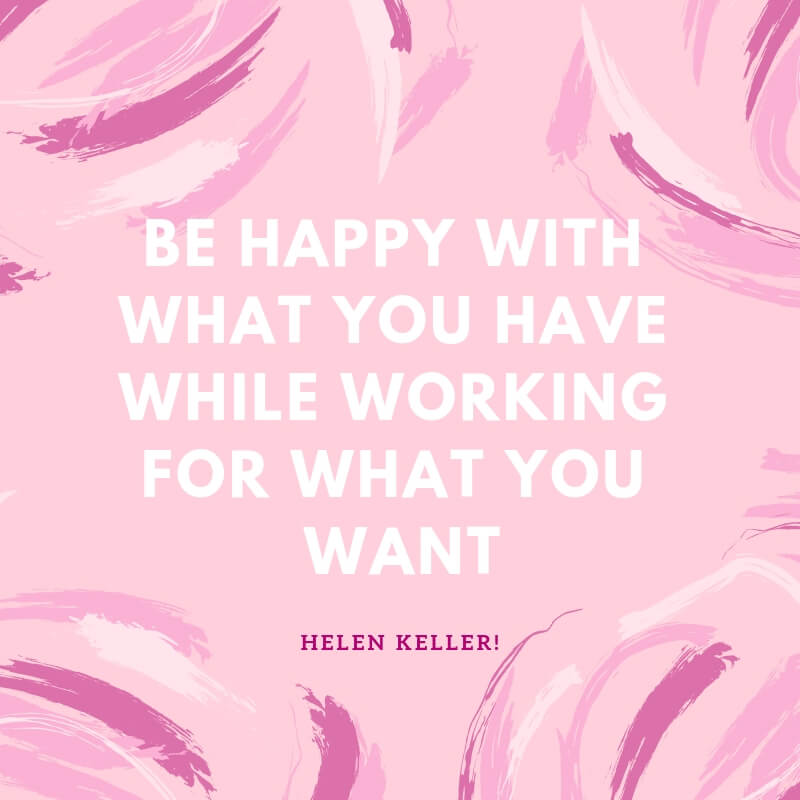 "Be happy with what you have while working for what you want." – Helen Keller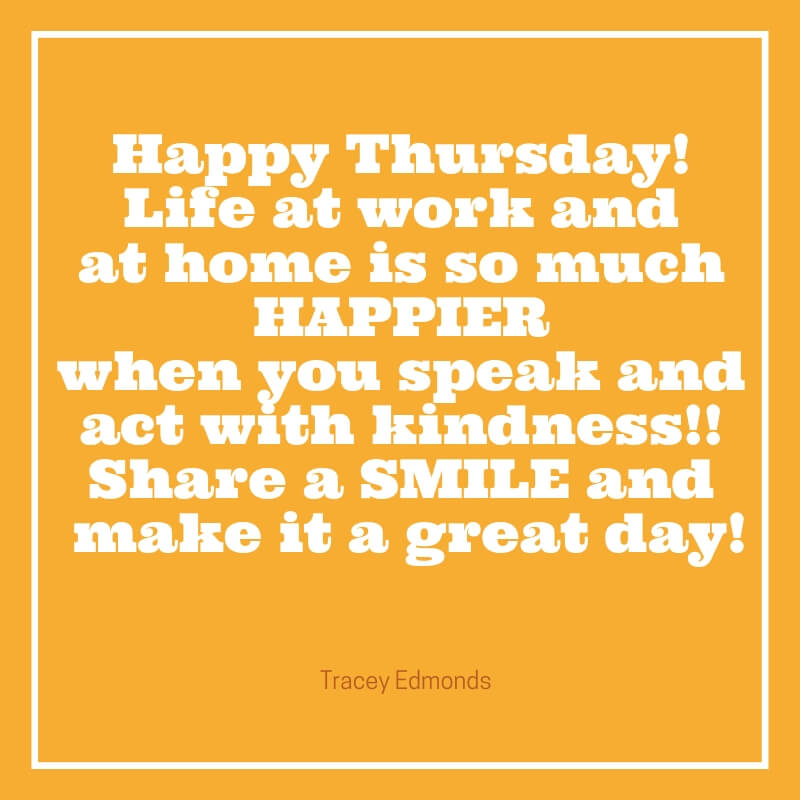 "Happy Thursday! Life at work and at home is so much HAPPIER when you speak and act with kindness!! Share a SMILE and make it a great day!" – Tracey Edmonds
"Think BIG, believe BIG, act BIG, and the result will be BIG." – Unknown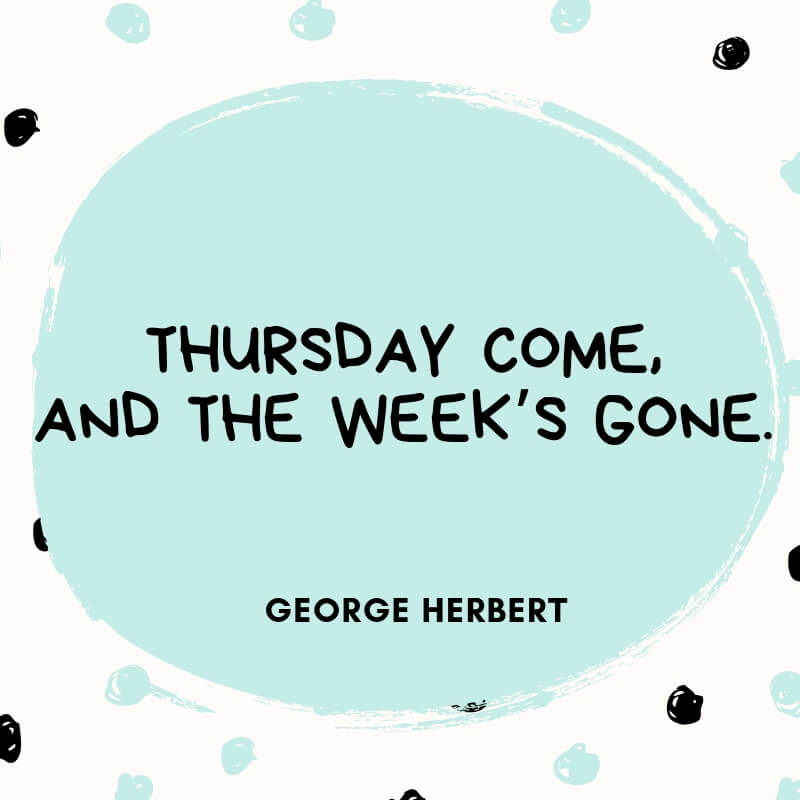 "Thursday come, and the week's gone. – George Herbert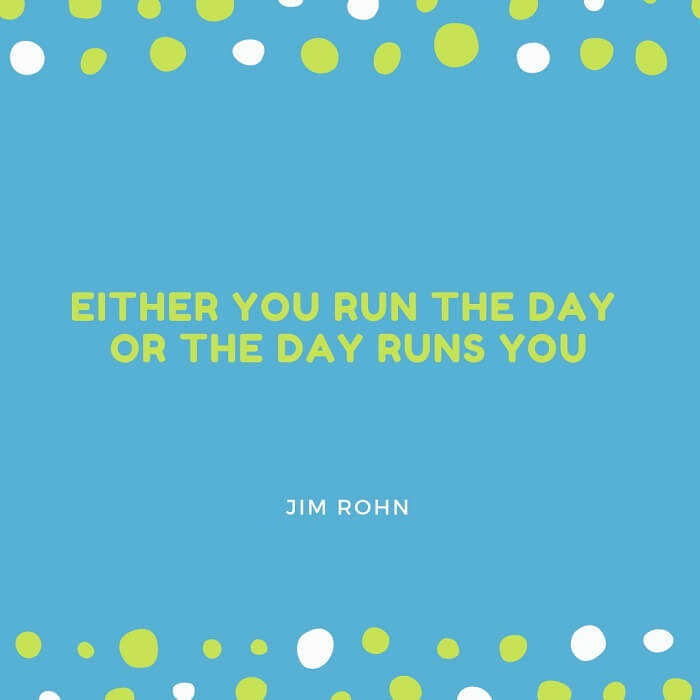 "Either you run the day or the day runs you." – Jim Rohn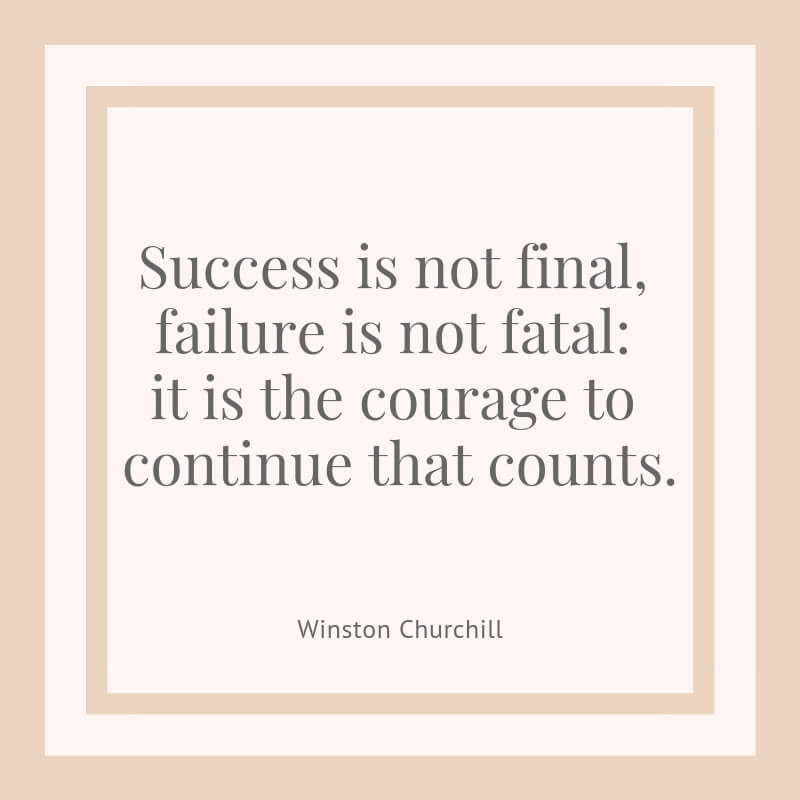 "Success is not final, failure is not fatal: it is the courage to continue that counts." – Winston Churchill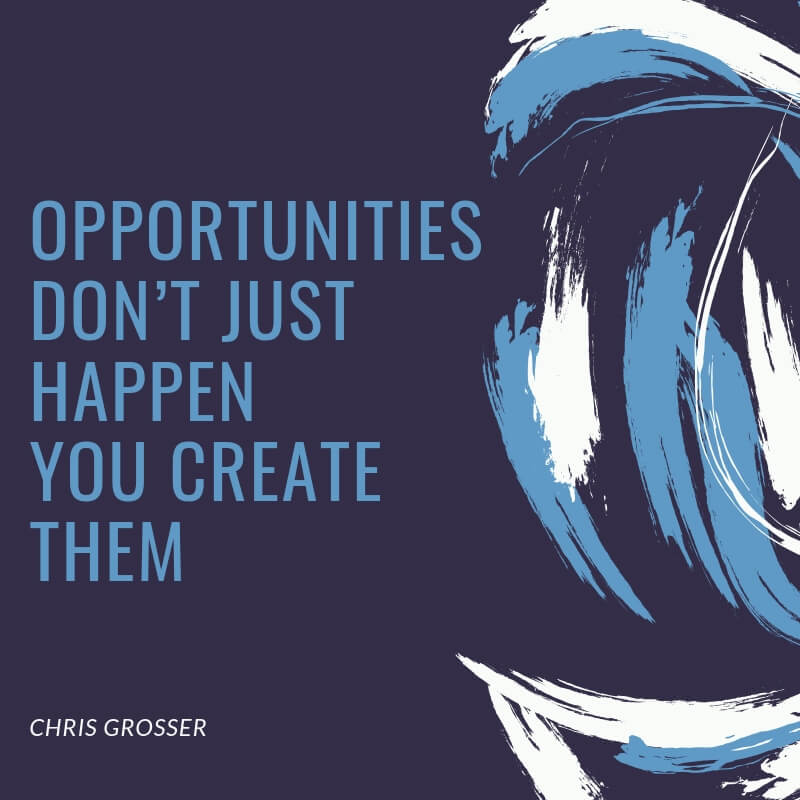 "Opportunities don't just happen you create them." – Chris Grosser
"Your talent determines what you can do. Your motivation determines how much you are willing to do. Your attitude determines how well you do it." – Lou Holtz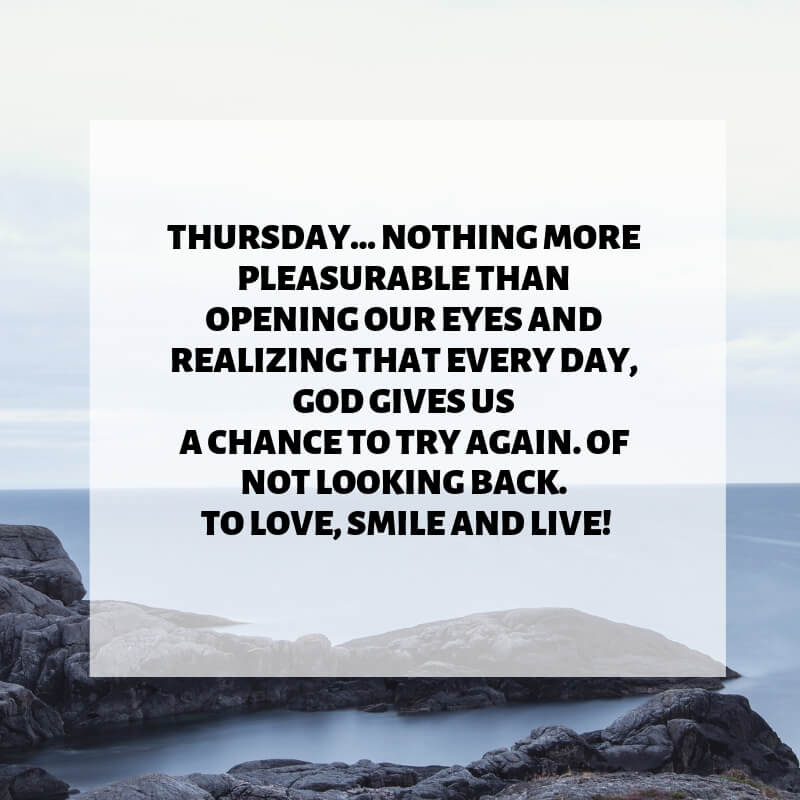 "Thursday… Nothing more pleasurable than opening our eyes and realizing that every day, God gives us a chance to try again. Of not looking back. To love, smile and live!" – Unknown
"Create a life that feels good on the inside. Not one that just looks good on the outside." – Maison Blanc
"There is only one way to avoid criticism: do nothing, say nothing and be nothing." – Aristotle
Have a Great Week Quotes
Stay positive and full of energy at the end of the workweek with these powerful Have a Great Week Quotes and keep your professional development continuous.
"Make each day a masterpiece." – John Wooden
"Imagine no limitations; decide what's right and desirable before you decide what's possible." – Brian Tracy
"All our dreams can come true if we have the courage to pursue them." – Walt Disney
"Success comes in cans; failure in can'ts." – Unknown
"To laugh often and much; to win the respect of intelligent people and the affection of children… to leave the world a better place… to know even one life has breathed easier because you have lived. This is to have succeeded." – Ralph Waldo Emerson
"Nothing can be done without hope and confidence." – Helen Keller
"To be disciplined is to follow in a good way. To be self-disciplined is to follow in a better way." – Corita Kent
"Today is a new day. Don't let your history interfere with your destiny! Let today be the day you stop being a victim of your circumstances and start taking action towards the life you want. You have the power and the time to shape your life. Break free from the poisonous victim mentality and embrace the truth of your greatness. You were not meant for a mundane or mediocre life!" – Steve Maraboli
"Don't wait on perfect conditions for success to happen; just go ahead and do something." – Dan Miller
"The future depends on what you do today." – Mahatma Gandhi
Great Positive Messages
Don`t forget to inspire your relatives and friends at the end of the work week. Here are Great Positive Messages that help you give some extra boost of motivation not only to yourself but also to your family members, friends and colleagues.
Happy Thursday! Change your life today; don't gamble on the future, act now, without delay.
Happy Thursday. It is a brand new day and you have a clean slate. That means that your possibilities are endless.
Today is Thursday? Whoopee, that means that Friday is almost here!
It's Thursday, think positive and positive things will start happening.
Happy Thursday! A new day also means a new beginning. Forget about the past and have a fresh start.
Rise up and attack the day with enthusiasm.
There are so many days in a week but my favorite is still Thursday because it is totally fabulous.
Quit overthinking and just do more of what makes you happy and alive. Hoping that you have a fantastic Thursday!
To find happiness focus not on what we want, rather on what we have. Happy Thursday!
May your Thursday be as sweet as you are.
Happy Thursday doing the happy dance because tomorrow is Friday!
Today is "Therapy" Thursday. As you get to the end of your work week, think of some therapeutic methods that will help you unwind a little bit. Some ideas include going for a walk to get some fresh air or taking a nice bath with some essential oils.
Make the most of this day! Laugh, love, read, live, learn, play, dream and just be happy! Live every moment! Happy Thursday!
Optimism is a happiness magnet. If you stay positive, good things will happen to you. Happy Thursday!
You can do anything you put your heart, mind and soul into. Far more than you can imagine. Be fearless. Do it. Wishing you a happy Thursday!