Do you want to create a service selling website in WordPress? Service selling websites allow vendors to sell services to prospective clients and earn money online. It's simply an eCommerce website where vendors can list their services and customers can purchase them. With the growing trend of micro-jobs, starting a service selling website has become a really popular online business idea. In this article, we will show you how you can easily offer online services using WooCommerce. You can also go through this article to add a service selling aspect to your existing WooCommerce store.
Using WordPress As Your Desired Platform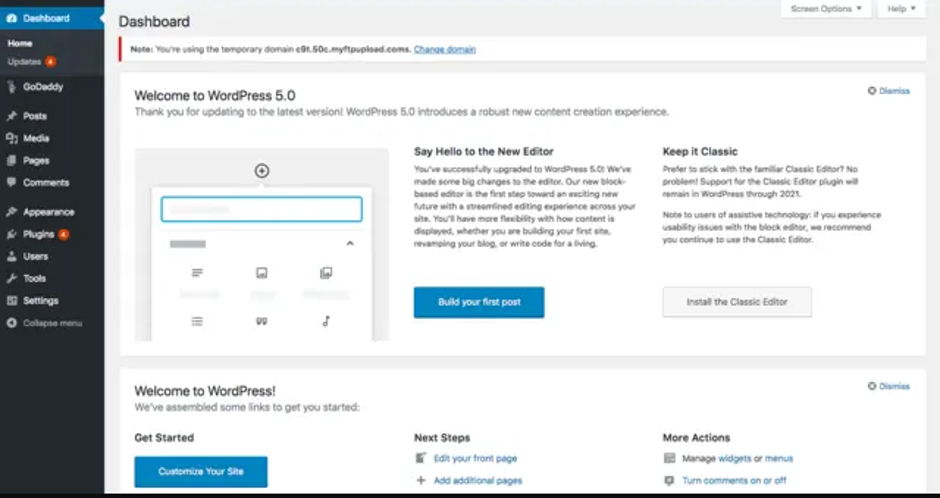 When it comes to creating a website, many platforms are available on the internet. Out of these, WordPress can be a perfect platform to create a website of any niche. WordPress is the most popular and flexible website creation platform currently powering nearly 27% of the World Wide Web. It not only lets you create an eCommerce store but also gives you the power to extend its functionality to selling online services.
Furthermore, WordPress offers endless customization possibilities with the help of hundreds of themes and plugins which can be used to add the required functionality and design to your website. If you want to create a website without having to code anything, WordPress can be an ideal platform for you.
How To Sell Online Services With WordPress And WooCommerce?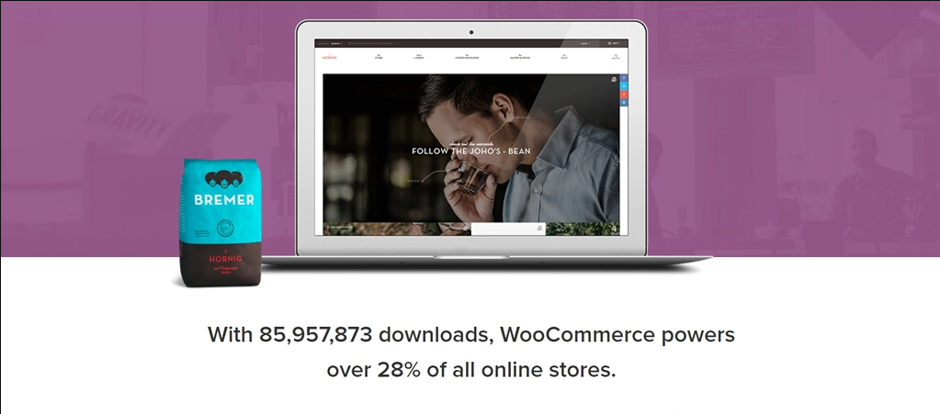 One of the easiest and affordable ways to start selling services from your WordPress website is by using the WooCommerce plugin and its dedicated add-on. WooCommerce is by far the topmost plugin that provides features to create an online store of your dreams. Using WooCommerce with WordPress, you can create and sell products like physical, virtual, services, subscriptions, memberships along with various useful features like unlimited customization, built-in payment processing, shipping options, product categories, tags, attributes and a lot more.
WooCommerce is a free and base plugin that is required to create any store online with WordPress. However, when it comes to adding a service selling aspect to your store, WooCommerce does not offers many options to do so. To overcome this and start selling services online using WooCommerce, you can use a dedicated addon called Woo Sell Services that will let you sell services just like a product is sold from your WooCommerce based store. Let us now tell you about this addon and its features in detail.
What Is Woo Sell Services?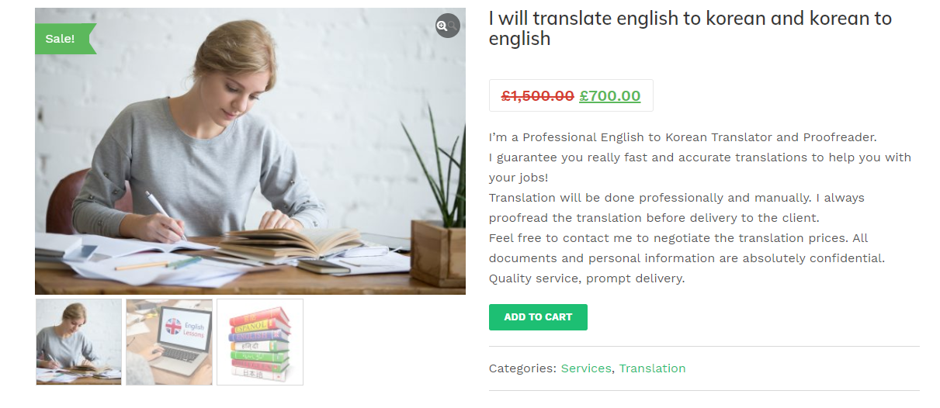 A dedicated WooCommerce add-on, Woo Sell Services allows you to sell downloadable services from your WooCommerce website. With the help of this add-on, you can add a service just like a product is sold. It creates a new product type called "Service" which once selected allows vendors to list his services along with options like estimated service days and requirement questions.
Apart from letting you sell services, this add-on also helps in great customer experience by offering features like conversation section, ratings and reviews, final delivery feature and a lot more.
Let us go through each feature one by one:
Add Requirement Questions: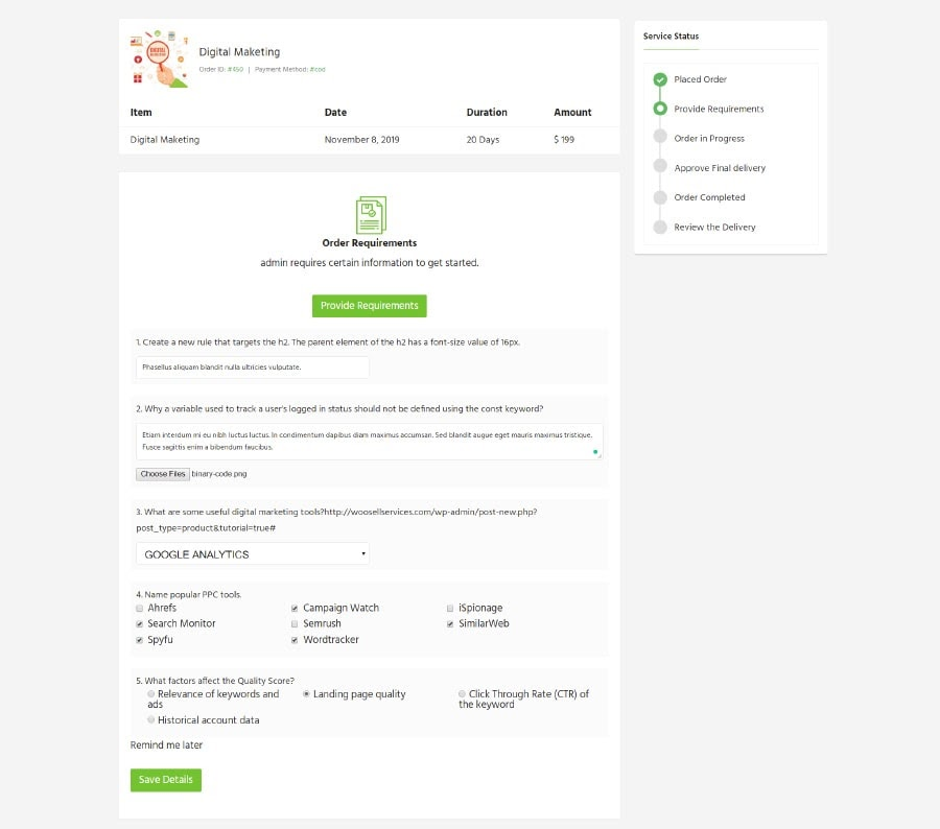 By default, WooCommerce does not allow vendors to ask any product related question while purchasing a product. Woo Sell Services overcomes this limitation and allows vendors to add requirement questions that are required to be answered by the customer for the service to start. For example, if a vendor requires login details of a customer's website to perform his service, he can ask this via the requirement section.
A Dedicated Conversation Section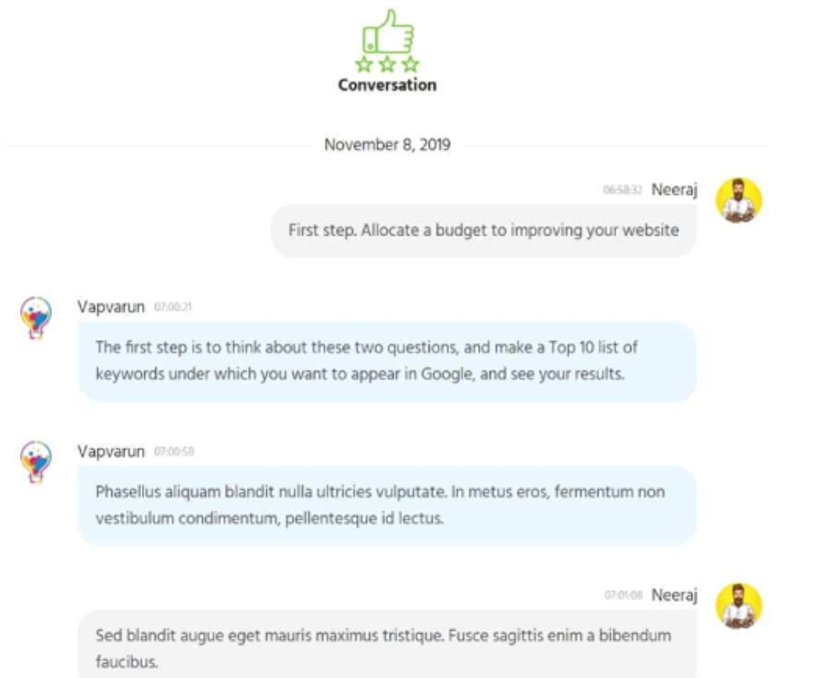 To let customers and vendors communicate properly regarding a particular service, Woo Sell Service provides a dedicated conversation section for both the parties to communicate anything related to order. A customer can use this chat section to ask any question that he wishes to regard the service he has purchased.
Separate Manage Service Section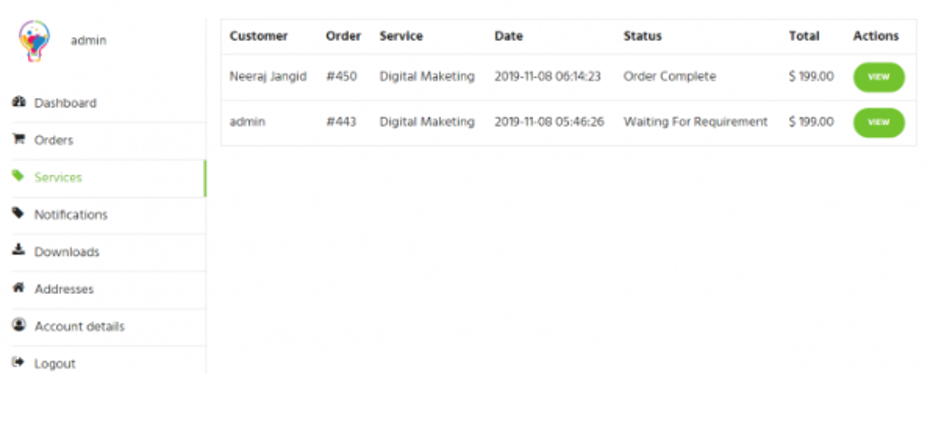 To make service management more comfortable for both vendors and customers, Woo Sell Services provides a separate Services section to vendors and customers where they can manage each service sold and purchased. They can also take actions regarding a service from this section only.
Email Triggers For Order Status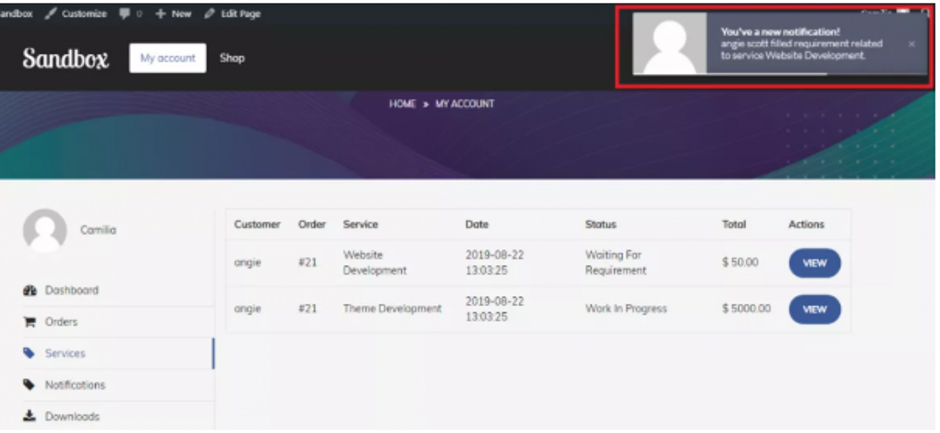 This add-on also allows both vendors and customers to receive email triggers and notifications for every order status such as when any service has been purchased, requirements have been fulfilled, conversation trigger, and each order status.
Ratings and Reviews Feature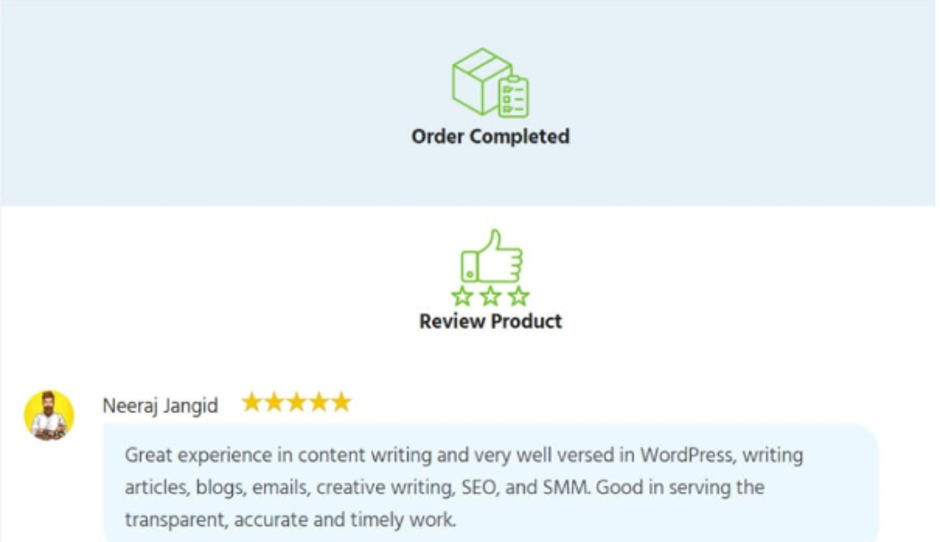 Another amazing feature of this add-on is it allows customers to rate a service when it has been performed. It will enable vendors to rate and review its clients just like Upwork.
These ratings and reviews can also be synced with WooCommerce ratings and reviews.
Final Delivery Checkbox


This add-on also offers a final delivery checkbox which is one of the essential requirements while selling services online. Once a vendor has completed his service, he marks this checkbox and sends the order to the customer by approval. A customer, once satisfied, can accept the final delivery by checking the last delivery checkbox. With this plugin, a vendor can also attach a file with his final delivery that a customer can download.
A Service Status Widget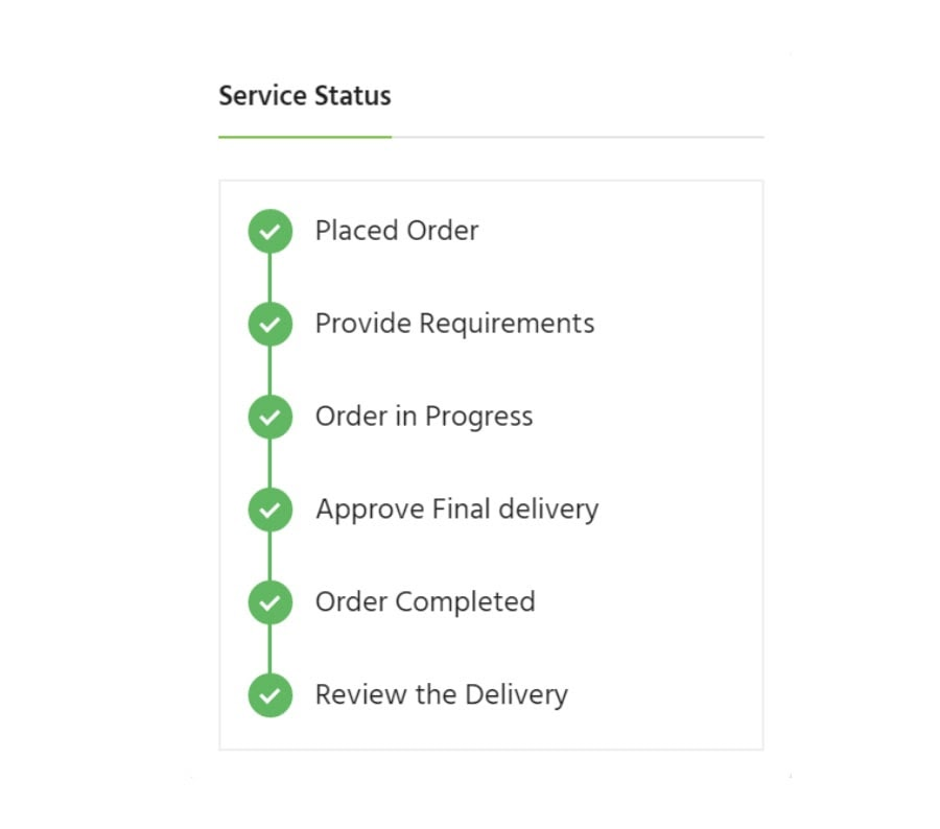 Woo Sell Services also offers a dedicated service status widget that can be placed anywhere on the site to display the status of each service.
Moreover, if you want to create a multivendor service selling marketplace with WooCommerce, you can do so using WC Vendors or Dokan Marketplace plugin with Woo Sell Services. This add-on offers compatibility for both these plugins and lets you easily create a multivendor service selling marketplace website.
Final Thoughts

Creating a service selling website is not rocket science if you are using the right platform, along with the right plugins. WordPress and WooCommerce can be the perfect option if you want to create a website with no coding required. To add a service selling aspect, you can use the Woo Sell Services add-on, which is the easiest way to sell online services.
Moreover, if you are selling via your EDD store instead of the WooCommerce store and want to start selling digital services online, you can go with EDD Sell Services add-on which will let you quickly sell services from your EDD based store.
So, start creating your online service selling website and monetize your website in no time.