The iPhone is one of the safest smartphones when it comes to the security of your data. Hacking an iPhone requires a lot of technical knowledge and it was not an easy task for everyone to get access to someone's iPhone.
However, we have found a way that will help you get full access to someone's iPhone without even touching it. You no longer need to search "how to hack an iPhone" after knowing this ninja way to spy on an iPhone.
The best thing about this trick is that even a person with zero technical knowledge can use this method and access anyone's iPhone without even letting them know about it. Yes, you can spy on their phone as long as you want and they will never find out about it.
So, let's start this guide and find out how you can hack an iPhone.
Things You Need to Know of Hacking an iPhone
There are different ways you can use to hack an iPhone. However, we are going to use the most reliable method that can be followed by anyone. We are going to use an application to make it as simple as we can. The application that we are talking about is Spyine.
What is Spyine?
Spyine is a phone monitoring application that helps you in getting full access to anyone's device- be it iPhone, Android, or iPad.
It offers different tools and features that let you monitor their activities. Starting from their location to their Whatsapp messages, there is nothing hidden from you.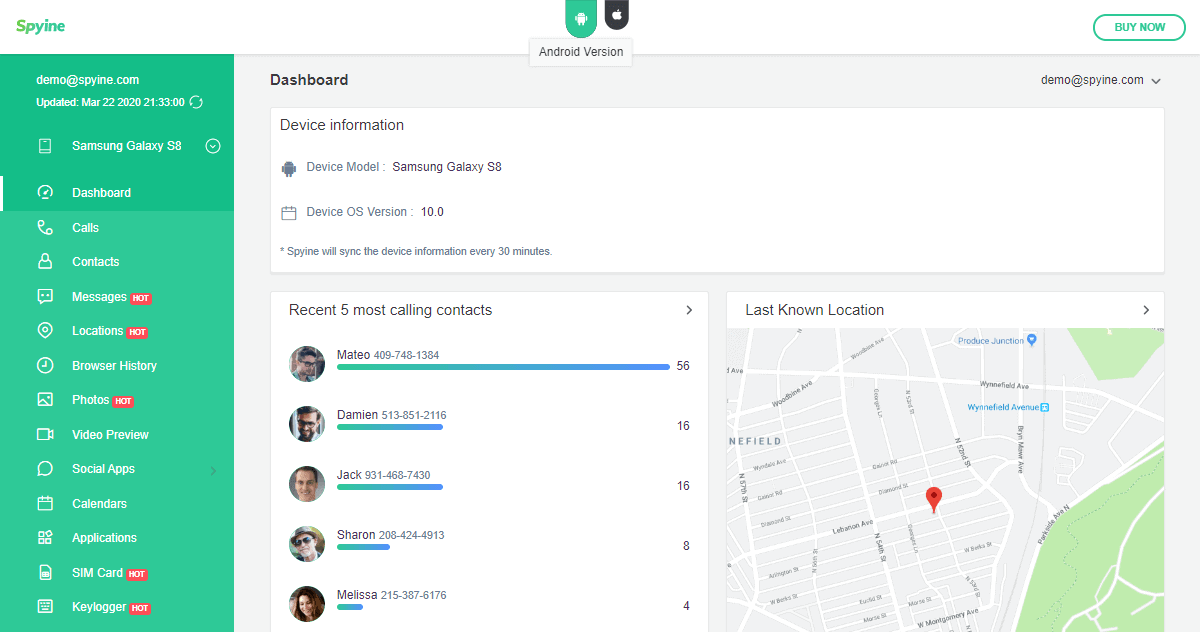 This application is trusted by millions of people and they use it to keep an eye on their children, partner, employees, etc. It offers customized subscription packs for different needs of its users. You can do wonders on Spyine platform once you learn to use it properly.
You can also read the full post of hacking iPhone remotely on their official website.
Advantages of Using Spyine to Hack iPhone
You may have come across different methods to hack an iPhone device. However, most of them are fake or not legal to use. We trust Spyine to monitor the activities of an iPhone and these advantages are the main reason behind it.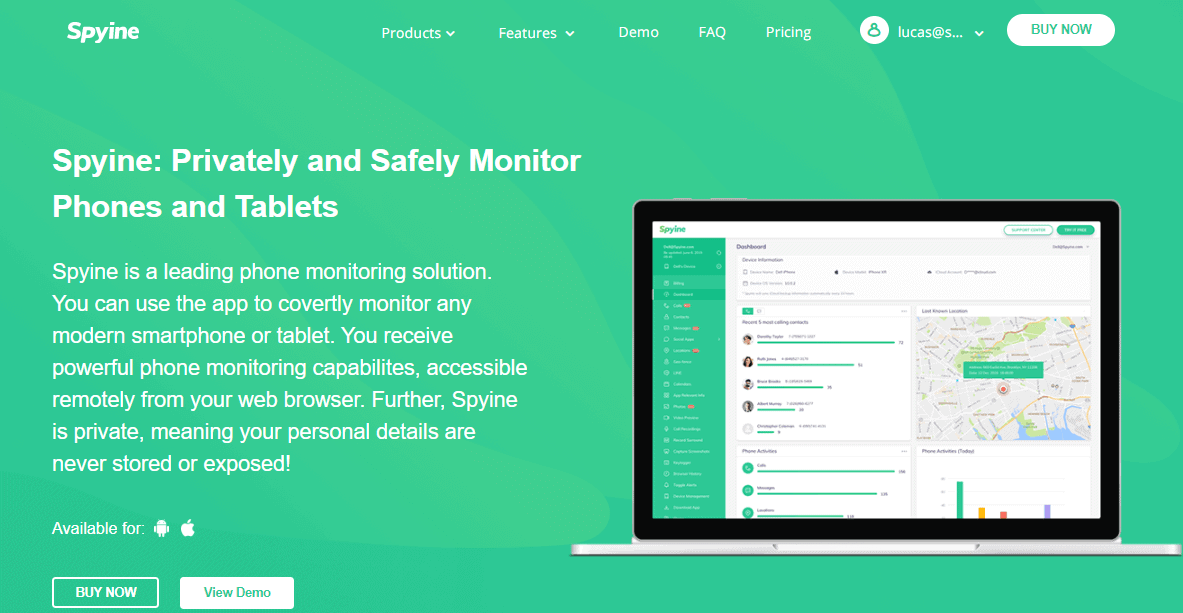 Whatsapp Spy: This application lets you spy on the Whatsapp Of the targeted device without letting them know about it. You can check all their chats and status by just logging in to your account from any browser.
Private: Spyine is a private app that never stores the retrieved data from the target device. The data is collected from their phone and is shown to your account. Not even a single employee has access to their data and they like to keep it that way.
No Jailbreak Required: Most of the platforms require you to perform a jailbreak on the targeted iPhone to function properly. However, Spyine does not need a jailbreak and can work with the full features in a simple iPhone.
Affordable: Hacking an iPhone can cost you a lot of money if you are not using a platform like Spyine. Spyine provides its basic pack for only $10.83/month for 1 device.
Advanced Feature: The biggest advantage of this platform is the advanced features itself. It offers features like Call recording, location tracking, WhatsApp monitoring, etc to its users.
Simple Steps to Hack iPhone With Spyine 
Following are the steps that you need to follow to monitor someone's iPhone without any technical knowledge:
STEP 1:
The first thing you need to do is to visit the official website of Spyine. You can create a free account on the website by filling some basic details. Please know that the shared information is safe with Spyine and they never misuse your data or sell it to third parties.
STEP 2: 
After creating the account, you need to choose a subscription for your account. Three subscriptions offer different numbers of device monitoring with different features. However, you can start with the basic membership that you can buy for $10.83/month.
STEP 3: 
Your account will be ready to use after buying the subscription. Now, you need to click on the Verify phone and enter the credentials of the iCloud account associated with the targeted device.
The app will not let them get any notification regarding the monitoring of their device and it will be synced to your account as soon as they connect to the Internet.
STEP 4: 
That's It. Now you have all the access to their iPhone and you can check all their activities without even touching their phone. This platform works secretly and can be operated in the Stealth mode.
In the dashboard, you will find different options such as Whatsapp Spy, Location monitoring, etc. These features or tools will help you monitor the activity you want without going through any process.
The whole process may have slight variations and that's why you should check their website and get started with this amazing iPhone Spy platform.
Conclusion
Applications like Spyine have made it easier for people to spy on their loved ones without touching their phone. There were a lot of people who were looking for different methods to hack their Partner's phone but always face disappointments with fake apps.
Spyine provides a complete spy solution for all those people who can not access their partner's phone to monitor their messages or location.
There are many more features in this application that attracted the attention of Forbes, CNET, TechRadar, etc. The fact that this application does not require any type of jailbreak ensures the security of your loved ones too.
We hope that this guide on how to Hack an iPhone will help you spy on your partner. If you have any doubts or reviews about this platform then do share it with us so that our readers can take the right decision.