Do you feel your partner is untrustworthy and dishonest? Do you want to find out without letting them know? You can now get all your answers by getting a look inside their phone.
Sounds impossible, right? With the help of some dependable applications, you can do this easily. I, too, was suspicious about my partner cheating on me and luckily discovered this amazing app.
The cutting-edge technology of ClickFree app helped me come across this amazing application. With this application, I was able to learn how to hack an iPhone very easily. So, let me tell you everything about this wonderful app, and its user-friendly features.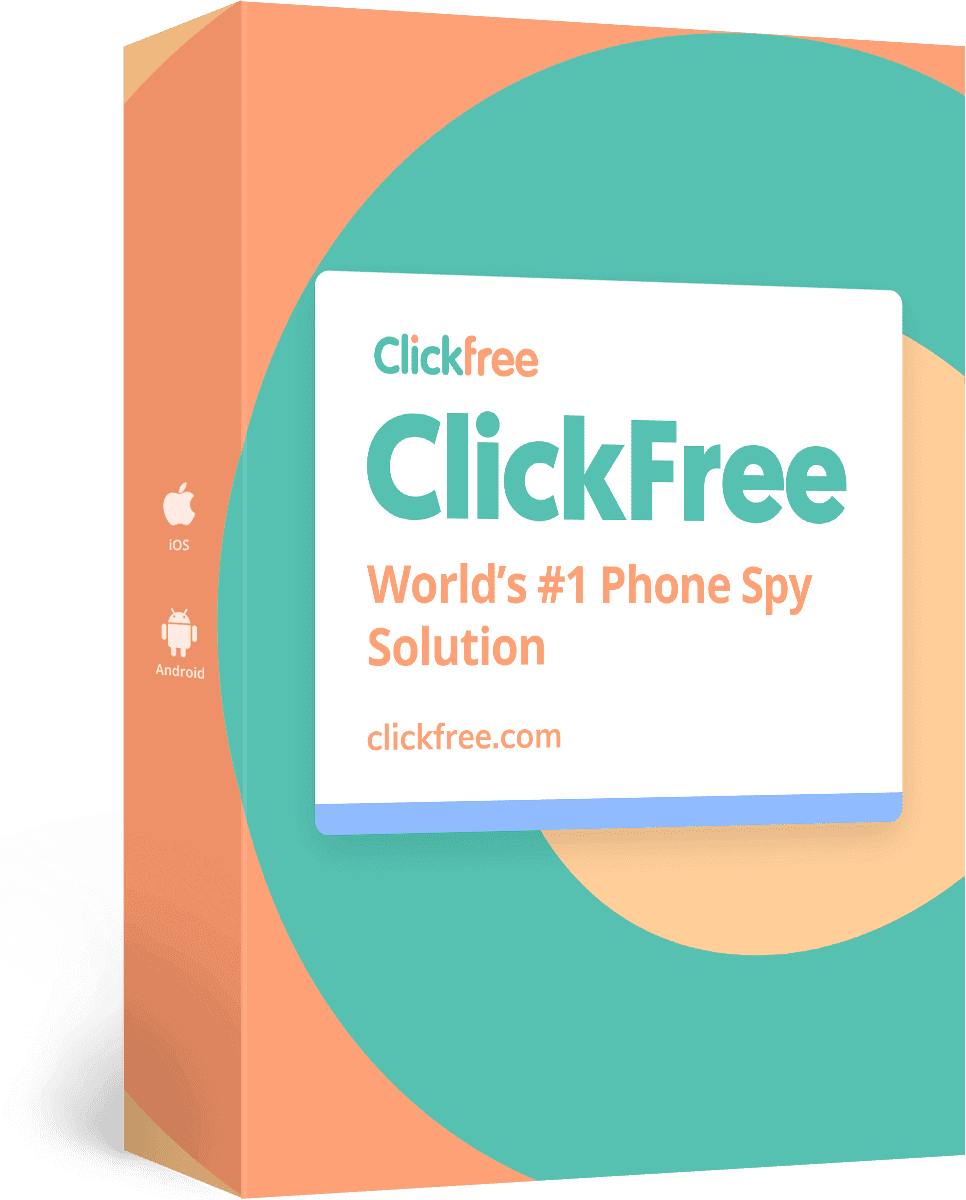 Part 1: How To Hack Someone's iPhone
There are many applications that can help you hack an iPhone. But with the conventional process and understandable features of this application, you can learn it in no time. This will be the best choice to be able to hack an iPhone as quickly as possible.
A lot of time is wasted in finding the right application for this task. You don't need to keep looking for an app that gives you the easiest way to do this. You can just go for this application to hack any iPhone and get all the information you want.
Explore the incredible features of this application and know why this tool is the best for you.
1.1 ClickFree: The Finest Smartphone Monitoring App
ClickFree is the most preferred app when it comes to smartphone hacking and tracking of devices. The application is used by millions of users. ClickFree is totally safe and is known for its user-friendly UI.
You will be making your task really simply if you are using ClickFree to hack an iPhone. ClickFree is here to solve all your problems. Many media outlets, including Toms Guide, Digital Trends, and Life Wire, have acknowledged the utility of the app.
ClickFree provides more than 35 features to cater to all the needs of the users. With this app, you can access every message, media, and many other things on someone's iPhone. Let's check out the top advantages of using this app.
1.2 Why Should You Go For ClickFree?
ClickFree covers every aspect of iPhone hacking in its 35+ features. There must be other apps having the same features, right? Let's find out what makes ClickFree stand out among the other applications.
Strategic And Easy Hacking                                                         
If the iPhone user finds out about the hack, then it is of no use. ClickFree comes with discreet hacking features to protect the hacker's identity. The person using the iPhone will never figure out that their phone is being hacked.
The best thing about this app is that you don't even have to touch the iPhone to hack it. Almost everything that you need is available on web platforms, and you won't have to download anything. You will only need the iCloud credentials for hacking.
Reliable And Safe Features
While hacking an iPhone using ClickFree, all information is updated at that time. There will be no confusion about older messages and location coordinates. The user can be sure that whatever information they get is absolutely correct.
ClickFree prioritizes the safety of its users under all circumstances, and only you can see the information on the iPhone. Every piece of information is stored on secure ClickFree servers. The privacy of the iPhone owner is kept intact all the time.
Smooth Functioning With iOS
Hacking an iPhone using ClickFree is really simple. You don't need to jailbreak the iPhone. This makes ClickFree the most popular app for hacking.
Most of the other applications do not have this feature. In such cases, hacking can become a cumbersome task for the user.
35+ Features
ClickFree has more than 35 features, including the ones mentioned above. The app lets you do everything on the hacked iPhone. From location tracking to checking pictures, ClickFree allows you to monitor all the information very easily.
ClickFree provides access to call logs, messages, installed apps, and so much more. In this way, you will be aware of every activity of the person on their phone.
1.3 How To Set Up ClickFree On The Target Device?
The ClickFree website has all the instructions listed on their screen. The setup process takes very little time and does not require a technical background. Follow these steps to hack an iPhone.
Step 1: First, you need to create an account on the ClickFree website. You will be asked to select a target OS. Choose iOS target OS and a plan depending on your needs.
Step 2: There is no need to access the target iPhone physically. You only need to know the iCloud credentials of the user. Enter the iCloud credentials in the application.
Step 3: Click on the 'Start' button and wait for some time. The servers will sync with the target iPhone.
Step 4: Once this process is over, you can access all the information from the dashboard. You don't need to download anything, and hence there is no proof of hacking on your device.
The setup process is really simple and users of all ages will be able to do it. I don't possess any technical skills and I was able to set it up within minutes.
Endnotes
There is no doubt that ClickFree is the best application for hacking iPhones. It has the latest features and is a great help in finding out the truth about a person. With this app, you can spy on anybody and get to know their true intentions.
ClickFree makes the entire hacking process so simple that everyone can do it without any difficulty. The setting up of the application on the target iPhone is also a very easy task. That is why most users choose ClickFree over other apps available in the market.
You can put a stop to all those questions in your head about your partner, employee, or children. Go for the free demo on ClickFree's website and get an answer to all your suspicions.