iGen or Generation Z have used the Internet since childhood and are consider social media and technology their best friends. As Anthony Turner puts it, they share a 'digital bond with the Internet' and may even use it to escape the emotional and mental challenges they face in the real world. On an average, Gen Z is estimated to spend more than three hours online every day.
Since we do not see Internet addiction melting away, we bring you here a collection of the best (and free) productivity apps for students in 2019 that can help them study more efficiently and in a stress-free manner:
#1. Microsoft Suite

We have grown up in a world where MS Word, Excel and Powerpoint are the mainstays of computer skills for general users. The Microsoft App allows you to use all these three on your smartphone. It means that with this app, you can keep editing your documents or working on your presentations, or crunching your numbers while you are travelling to and fro from your college.
The App includes a cloud computing feature. Hence, you can easily use it to share documents with other users, use them across devices, and use them in conjunction with other services popular with the academic community such as Dropbox and Google Drive.
#2. Todoist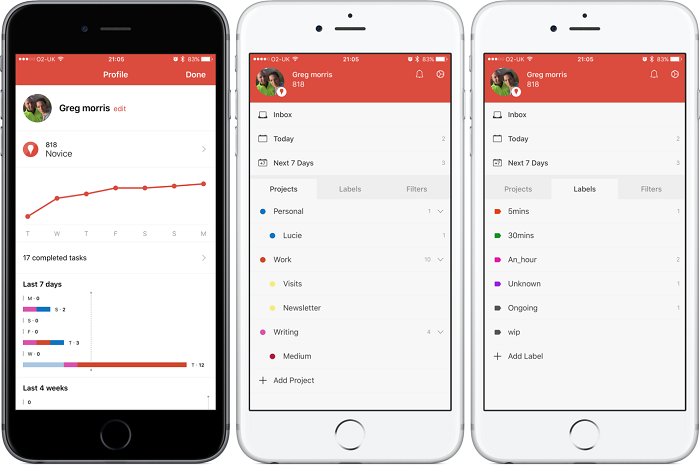 College life is a busy life. You have so much to do all the time. You have to handle all the classes, do all the assignments, participate in sports and/or other college activities, and still take out some time to party with friends and family. Todoist is worthy of being one of the best ed-tech tools that help you manage your time.
You can make to-do lists (and also add items using the voice feature), set reminders, make notes, and assign tasks – all with the help of this app. You can sync these lists across web, phone, desktop, and tablet. The app interface is clean and efficient. You can also set priority levels and see productivity graphs using this app.
#3. CamScanner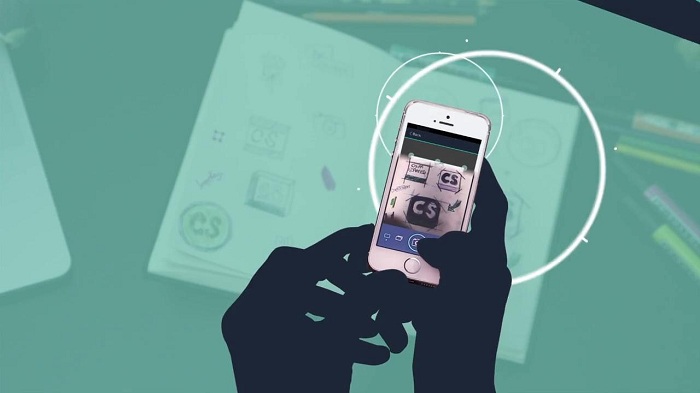 This app allows you to use the camera of your phone as an OCR tool or to scan your documents. The files get saved in JPG or PDF formats which are easy to save on cloud and share with others. You can optimize the quality of the scan and crop the documents if you like.
The free version supports ads and has a watermark but you can get rid of them by subscribing to its premium version. The premium version also has additional features like auto-uploading, OCR editing and more.
This app saves you a lot of time as you can quickly scan the pages of books you need for your research, exchange class notes without borrowing or lending them (and risk losing them), and submit your assignments online.
#4. Tide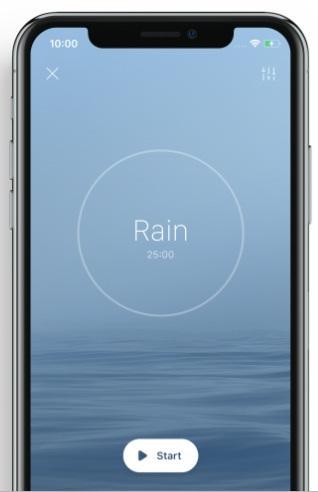 Everyone agrees that college life is stressful. Moreover, one of the biggest reasons for flunking a college exam is procrastination. This app works well for both academic procrastinators and those suffering from too much stress due to their busy schedules.
Tide usually mimics the famous 'Pomodoro Technique' which advocates 25 minutes of intense, focused work followed by a 5-minute break. After four cycles one can opt for a longer break. During the work period, the app plays music that helps you to focus on your work while during the break period, it plays relaxing soulful music that can help you calm down.
Users can customize the length of focus periods and breaks. Various soundscapes that you can turn on include Rain, Forest, Café, Train etc.
#5. Taskful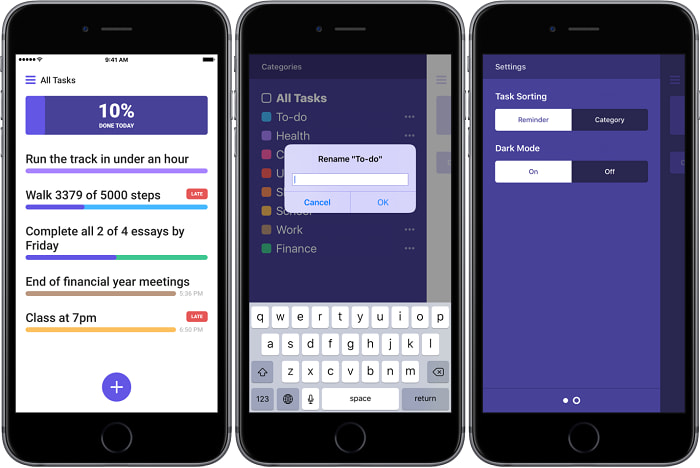 This smart to-do list app can help you keep yourself focused and motivated to do tasks that stretch over several days. You can define the task and then, set the sub-tasks to be done daily. As you check off the daily sub-task, you can see your progress bar rising.
You can set tasks to be done once-off or repeatedly, categorize them according to your priority, view the upcoming tasks, set a plan for group tasks where you can see the progress of each of your friends – and several other things.
Filezigzag is a online conversion site making it extremely easy to convert files online without having to download any software. Out of all conversion websites this is they best one that we recommend. Make sure to bookmark this webpage for all your file conversion needs.