Bootstrap is one of the most popular front-end development library and you can easily see why. With its 12-point grid system and multiple pre-built components, it can make web development a lot faster for anyone looking to create a responsive website.
Creating your own responsive classes and grid can take a lot of time and resources. Starting with Bootstrap or integrating it over an existing project can bring you the desired effect and a new look very fast.
In this blog post, I have gathered a series of free Bootstrap resources that you can start using. Whether you are looking to create a presentation page, a dashboard, a complex back-end or an interactive front-end, we have got you covered. Take a look at these themes and see which one catches your eye.
#1. Lazy – Free Bootstrap 4 UI Kit (https://bootstrapbay.com/theme/lazy-free-bootstrap-4-ui-kit-BC0AC14)
Lazy Kit is a complete design system built on Bootstrap 4. It is created for all web makers that want to get a project off the ground quickly and neatly. It overwrites all Bootstrap 4 components and adds 2 more plugins. It also comes with 3 example pages.
#2. Datta Able – Free Bootstrap Admin Template (https://bootstrapbay.com/theme/datta-able-free-bootstrap-admin-template-B2278BD)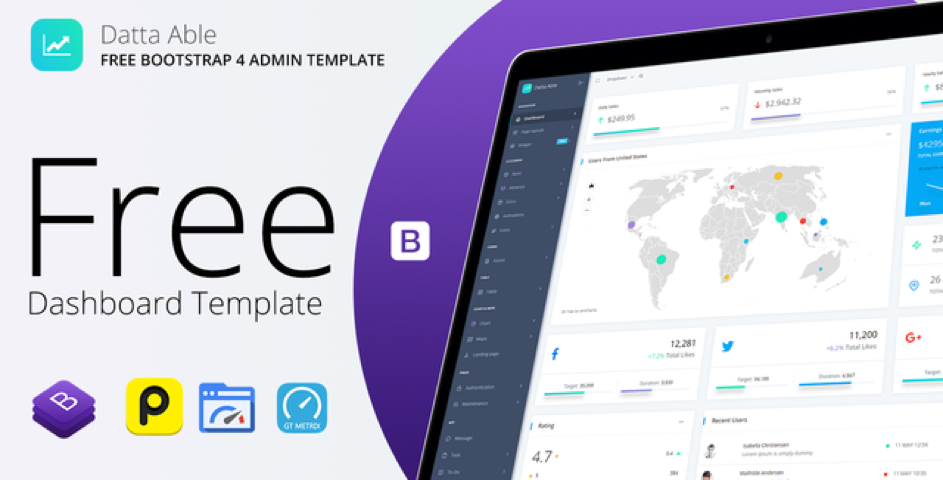 Datta Able Bootstrap 4 – Free Admin Template is a complete solution for your dashboard creation. It comes with a dark version and optimized google fonts integration. The high speed, mature and sophisticated, extremely well-organized code makes Datta Able Lite a completely flexible solution for any type of back-end project.
#3. Circular Landing Page (https://bootstrapbay.com/theme/circular-free-bootstrap-landing-page-BF32BA0)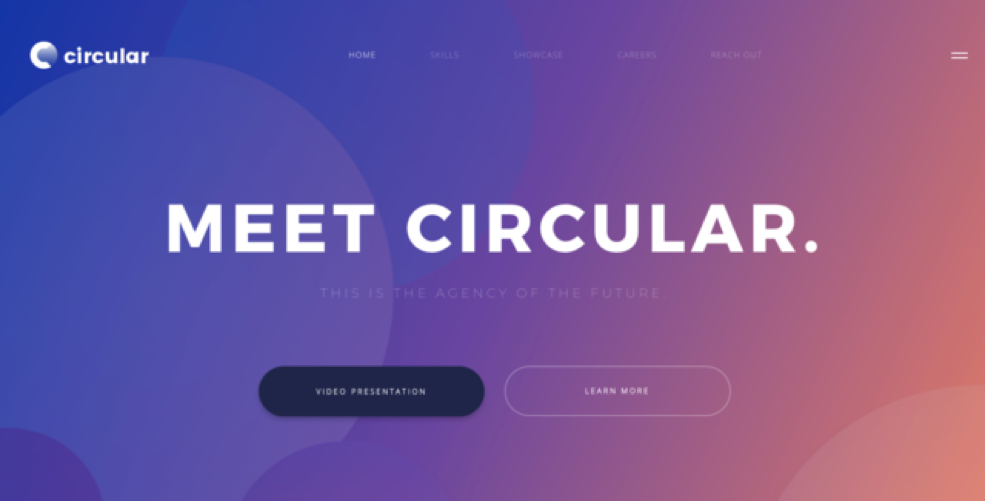 Circular Free is a beautiful landing pages designed for agencies, startups or studios. It is fully customisable: every component that you see on the page can be customised and adapted to your own needs. The page is fully responsive, so it will work properly on any device or platform.
Circular is created using clean code, so you can easily customise the theme in any way you like. The page has been designed using typefaces from Google Fonts, which are completely free.
#4. Shards UI Kit (https://designrevision.com/downloads/shards/)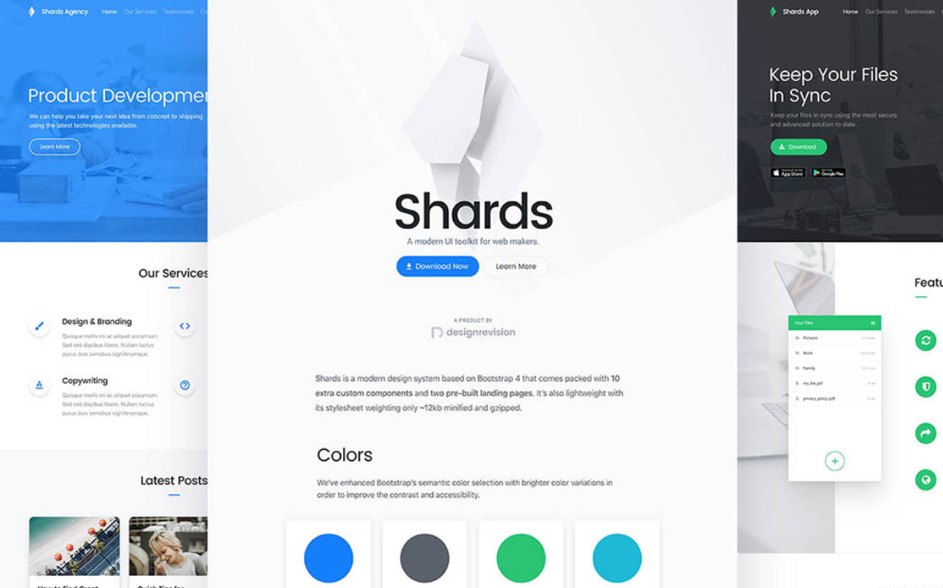 Shards is a A free and modern UI toolkit for web makers based on the popular Bootstrap 4 (final) framework.
#5. Shards Dashboard (https://designrevision.com/downloads/shards-dashboard-lite/)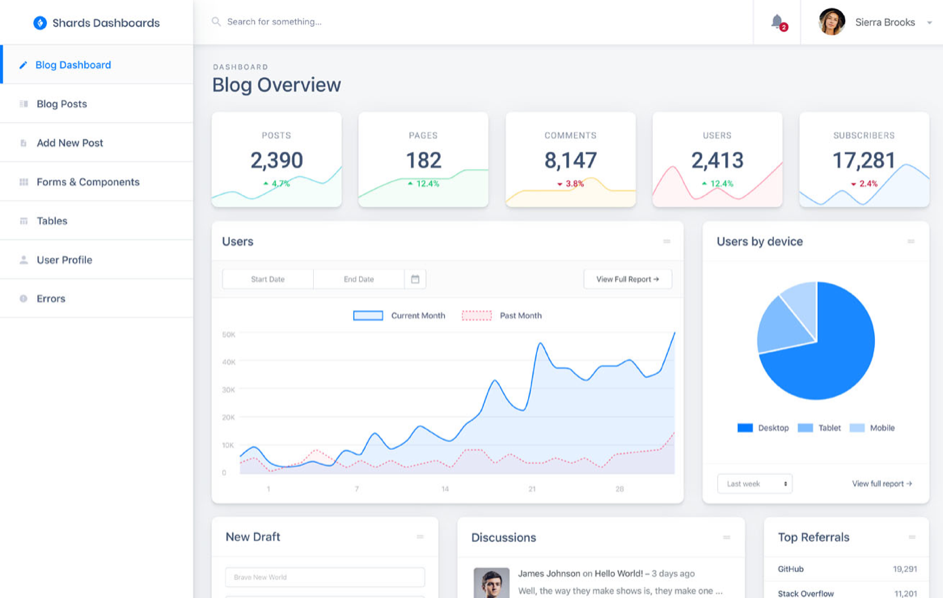 Shards Dashboard Lite is a high-quality & free Bootstrap admin dashboard template pack that comes with lots of templates and components.
#6. Simple Studio – Creative Bootstrap Theme (https://bootstrapbay.com/theme/simple-studio-creative-bootstrap-theme-BEECDFE)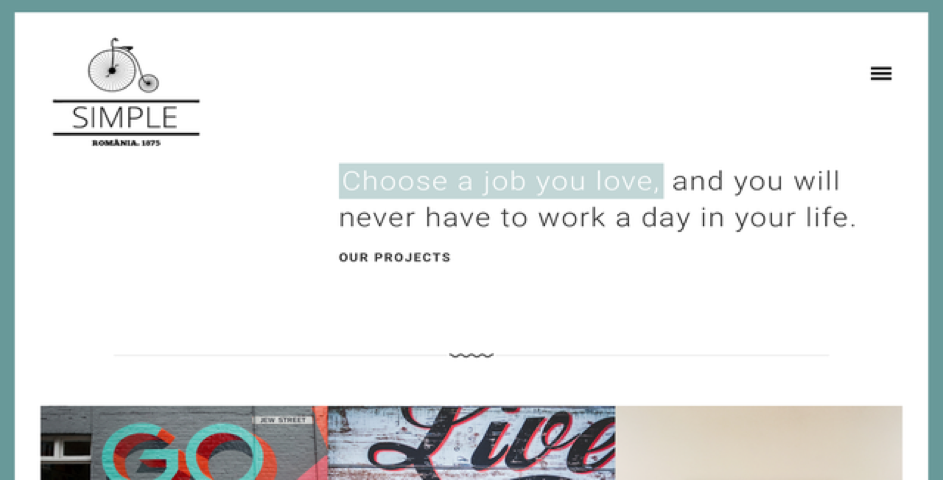 Simple Studio is the modern responsive theme ideal for creatives and agencies. It has 5 pages with bold typography: block style home page with the masonry, studio page with the team, projects with touchTouch gallery, project decription and contact us page with google map and contact form. Also it has overlay navigation. Cinemagraphs and illustrations are used as an example. The theme is easy for modification.
#7. Patsy Doherty – Portfolio Theme (https://bootstrapbay.com/theme/patsy-doherty-portfolio-theme-B256A55)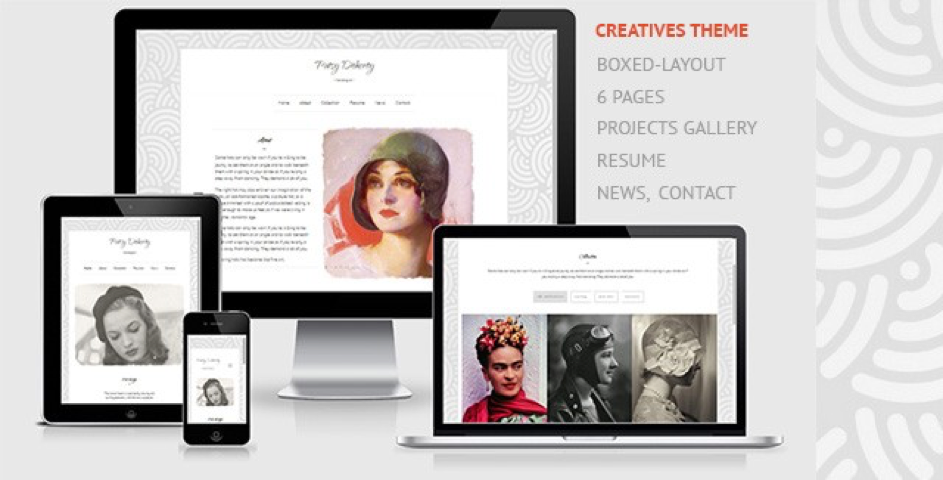 Patsy Doherty portfolio responsive theme is clean and neat theme in boxed layout style great for various creatives where you can present your bio, projects, resume, news.
I hope these templates will prove useful to you. If you get the chance to use them, let me know in the comments below ☺