Have you reached the point of trying to track your husband's phone without having to go for it? Well, it's doable now. Phone tracking once belonged to secret services and hackers. Nowadays, you just searched about it and found this article.
Now, you might think that it's not right to track your husband through his phone. On the other hand, if you have already heard rumors with a cheating smell, you may want to know. Confronting him these days may not produce the answer you need.
So, ladies? What do you do? That is the question we want to answer in this blog. There are apps that you can set up on his phone and track him without his knowledge. They will not show, but they will deliver the results to you remotely.
Let's see how one of them works.
Part 1: How to Track My Husband's Phone without Having It with Spyic Solution
When tracking your husband, apart from having a discreet app, you need it to deliver what you need. Spyic tracking app is one of the applications that can do that for you and more. First, it works while hidden using its stealth mode feature.
Next, it will deliver the results remotely via an online dashboard. To access it, you need to establish an account with Spyic first. That means you will not have his phone to track him. Another, he will never know until the day you disclose your trick.
Spyic can track both Android and iOS phones. Therefore, if he uses either (or both), it will be easy to get him. It also does not need any rooting or jailbreaking tricks to track the phone. When tracking his Android phone, Spyic demands a one-time installation on his phone.
After that, you can track it remotely regardless of where you are. In iOS, you don't need any download or installation. Spyic will use his iCloud details to tell where he is and what else he is doing with this iPhone.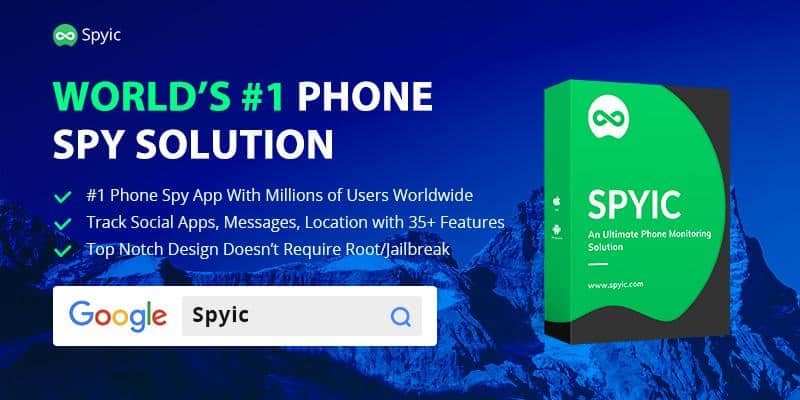 As for the results, as we said, you get them remotely. The dashboard is online, and it works with all browsers. It also has all the features you need to help in viewing the data collected from your husband's phone.
Therefore, you can view the real-time updates anywhere using any internet-enabled device. Once Spyic starts to track your husband's phone, here is what it reveals:
Part 2: Spyic Husband Tracking Features
All his phone calls via the call log history
Sent and received messages and iMessages
Saved contacts
Photos, videos, and audio files
Real-time location and previously visited places. You can also set up the zones you don't want him to visit using the Geofencing feature. You will then get alerts when he visits them via your email
Social media activities from all his applications
Browsing history
Calendar information
Keylogger reports: Here, you get everything he types on his phone. It's a way to get his usernames and passwords.
If you want to know what else Spyic can do, how about you visit the main website? Make sure you click the Demo link at the top to see how the dashboard works. After that, keep reading to see how you can track my husband cell phone on Spyic using the steps below.
Part 3: How to Start Tracking My Husband's Phone without It Using Spyic Solution
Requirements
If he uses an Android phone, you need to install Spyic once on his phone. It should have OS version 4.0 and above
If he has an iPhone, then get his iCloud credentials. It needs to have iOS version 7.0 or later
Reliable internet connection
A valid email address
Steps to Start Tracking Him
Step 1: Register an account with Spyic via the main website. Next, choose your husband's phone operating system to proceed to the available plans.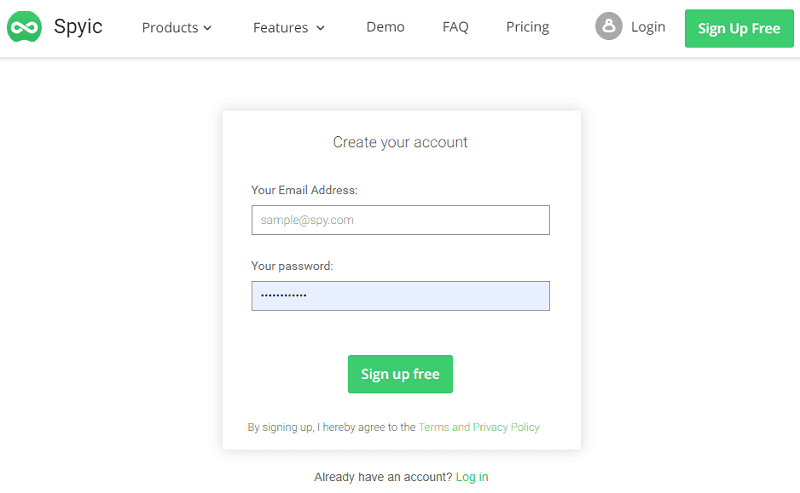 Step 2: Select the plan that suits your tracking objectives and make a payment. You will then receive a confirmation email with the receipt, log in details and the setup instructions. In Android, you will also get a download link.
Step 3: For Android, use the sent link to install Spyic on his phone. Make sure you select the 'Hide Application' option to activate stealth mode. After that, finish up the installation and go ahead to login to your Spyic account using another device.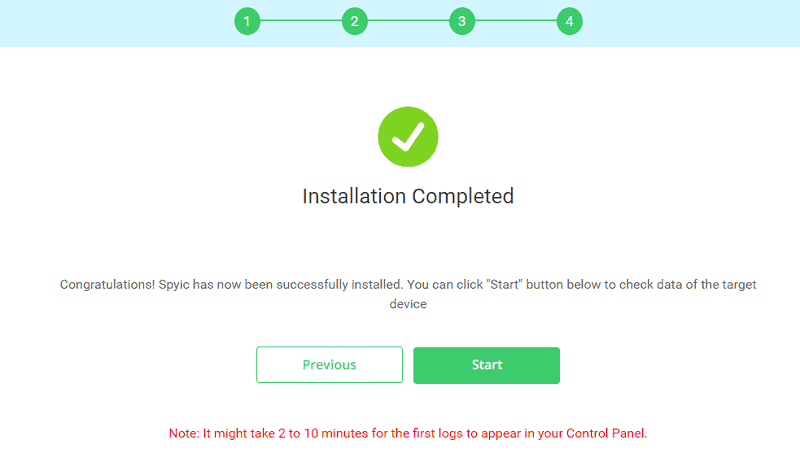 Step 4: In iOS, after the confirmation email, login to your account and verify his iCloud credentials. Next, select the device he is using and wait for the Spyic and iCloud synchronization.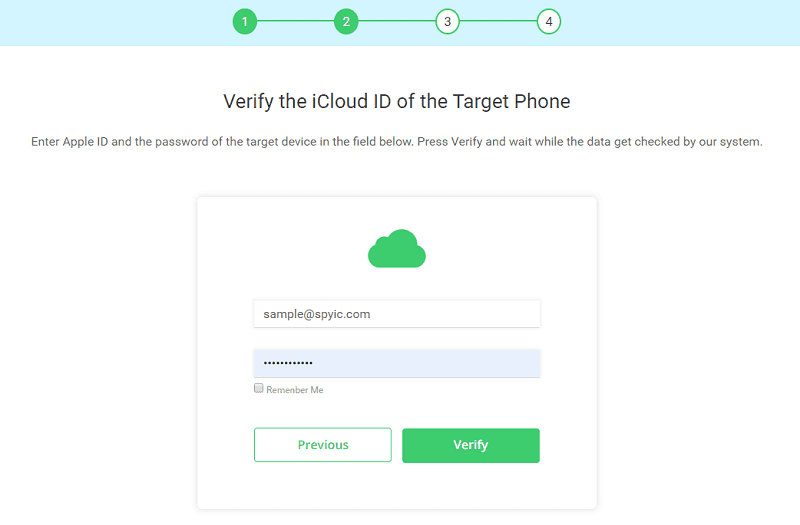 Step 5: After the Spyic and Android/iCloud syncing, you will access the dashboard. It will have all the features we have talked about on the left part and more.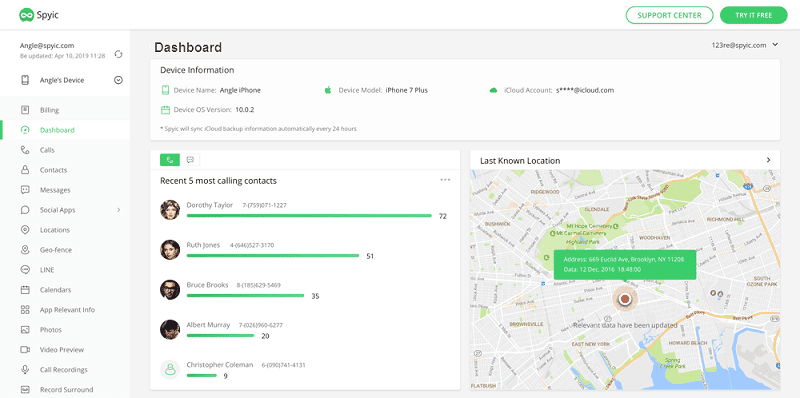 Click on each to see what Spyic has managed to capture for you. Please note, whenever you need to check on the updates, log into your account and view.
Conclusion
It is easy to track your husband's phone without touching it once you have the right tool. As for Spyic, it will take you less than 5 minutes to set it up and start tracking. You also get to see everything remotely. That includes even the uninstallation.
You can remove it from his phone remotely, still without his knowledge. Once you follow the instructions given above, you will be tracking him regardless of where he goes.
So, go ahead and use Spyic to track him to see how it performs. If you have any questions, feel free to leave a comment below.