You may have already read about WhatsApp being secure, and it's more unlikely to spy on it. Well, such information has broken the hearts of many who would like to spy on it. Parents want to know who their children are communicating with and why.
Employers also need to make sure that company politics only stay within the company. If you are in a relationship, spying on WhatsApp may be inevitable if your spouse is acting strange.
Since what you know is that you can't spy on WhatsApp, the next thing is going through the culprit's phone. On the other hand, we are here to stop that thought. In 2020, we now have ways to mobile spy on social media without their phones. That implies WhatsApp is also on the list.
Here are three of the ways you can use to spy on WhatsApp messages without the target's phone.
Part 1: Spyier WhatsApp Messages Spy
The first method we are going to discuss here is not new despite the disappointments you may have faced before. Spyier is a major monitoring application that can spy on almost all the data you need from the target's phone.
WhatsApp is one of them. It will spy on everything sent or received on the target's WhatsApp app without having the phone. How is that possible? Sit back and relax as we explain it to you.
First, Spyier can spy on WhatsApp on both Android and iOS devices. It does not require any rooting or jailbreaking whatsoever to reach the hidden activities. Next, it hides when spying on WhatsApp and any other data.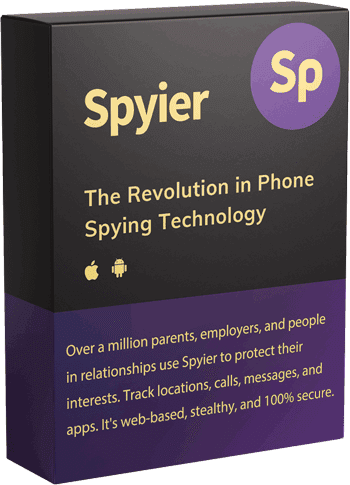 Therefore, Spyier will spy on this social media app without tampering with the phone. The targeted user will also have no clue about what's going on since it's invisible. When spying on an Android, Spyier needs you to install it once on the targeted phone.
Once you activate the stealth mode, Spyier's icon will disappear after installation. Next, it's all about getting the WhatsApp updates via your online account. If your target has an Apple device, then Spyier only needs the iCloud ID to spy on WhatsApp.
That means you don't need to download or install anything if you already have the iCloud credentials. Just register an account and verify them to spy on WhatsApp. After acquiring Spyier, you get all your results online, away from the target's phone.
You only need the internet to access the included web-based dashboard. It's already compatible with all browsers. Under the social app's feature, that's where you get the WhatsApp option.
When clicked, it shows you all the messages, pictures, videos, group conversations, the involved contact details, and the timestamps. All these data are only synced on the Spyier's cloud for your viewing.
Spyier does not store it, which means even the support team cannot retrieve it. Therefore, your spying results are always secure, which is vital in this era. That is why this software is recommendable to all parents out there with kids using phones.
So, if you are one, here is how Spyier can spy my children's WhatsApp messages without their phone.
How to Spy on WhatsApp Messages Using Spyier
Step 1: For Android targets, get the phone used to install Spyier on it. Make sure it has OS version 4.0 and above. For iPhones, get the iCloud credentials. The iDevice should have iOS version 7.0 or later.
Step 2: Once you verify the above, visit Spyier website and register an account using your email address and password. Next, select the targeted phone's OS and proceed to the pricing plans.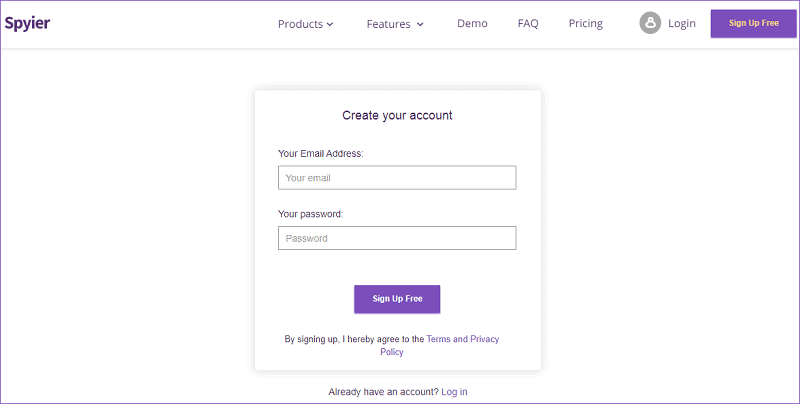 Step 3: Choose the most suitable spying plan and make the purchase. You will then receive a confirmation email with the receipt, log in details and the setup instructions. In Android, you will also get a download link.
Step 4: For Android, use the link sent to you to install Spyier on the targeted phone. Make sure you activate stealth mode to hide the app's icon. After that, finish installing and go ahead to login to your account using another device.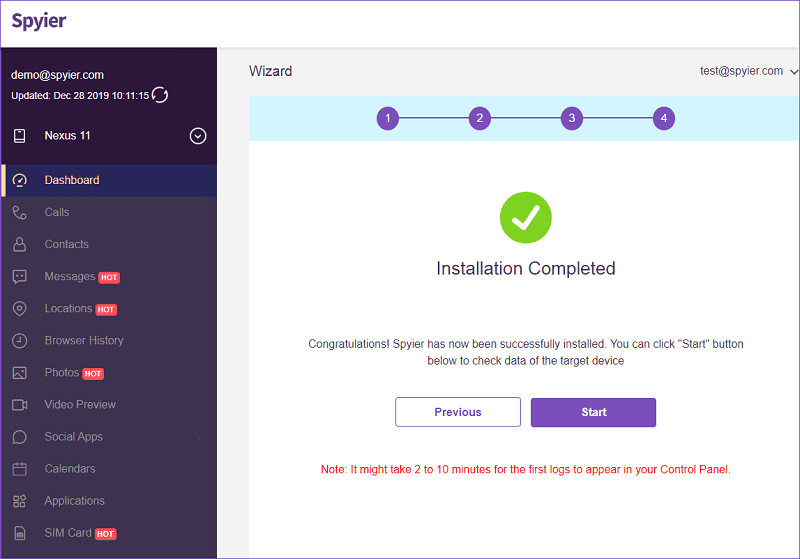 Step 5: For iOS, after the confirmation email, login to your account and verify the targets' iCloud ID. Next, select the device you want to spy on and wait for the Spyier and iCloud syncing.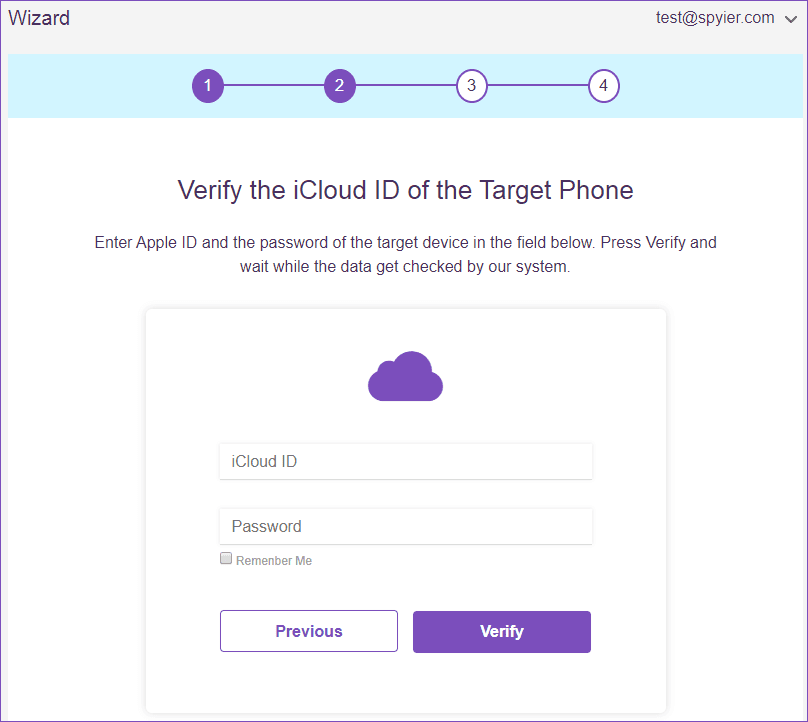 Step 6: After re-accessing your account remotely, you will get the dashboard there. The phone's summary will be on the right while the menu is on the left.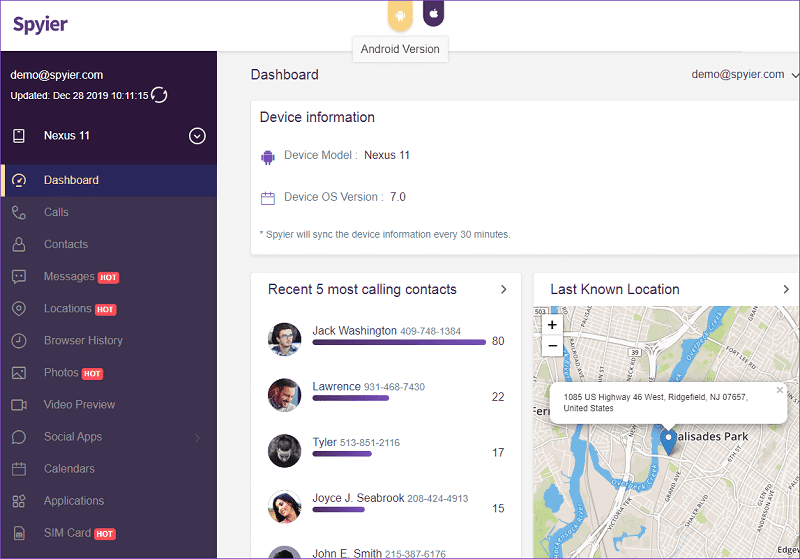 Step 7: To spy on WhatsApp, go to Social Media and click on it to access the dropdown. Locate 'WhatsApp' and click to see what Spyier has fetched for you.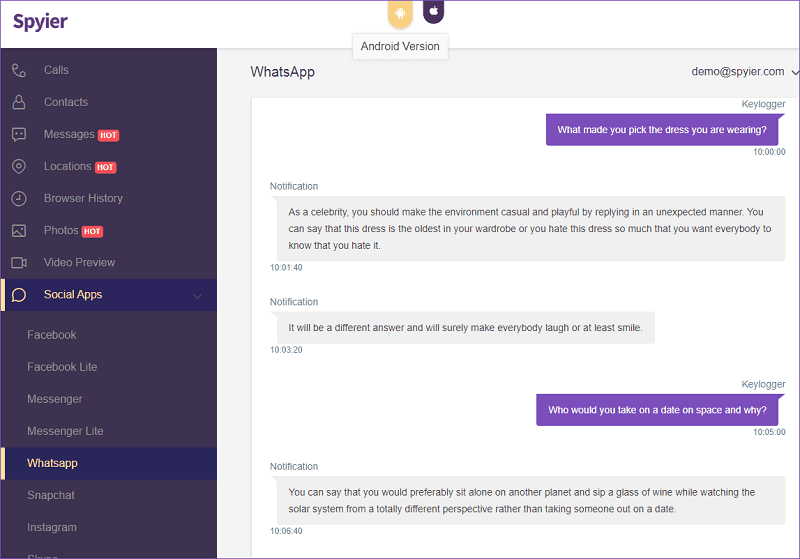 Part 2: Spy on WhatsApp with Spyic
The last one of the three methods is the Spyic solution. This is another robust app that has helped people around the world in their spying tasks. It can spy on many things from the target phone, and that also includes the WhatsApp app.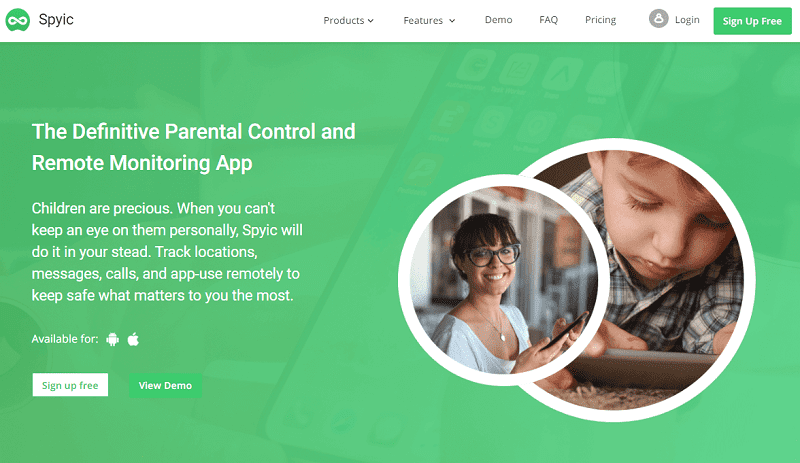 When spying, it gets you all the typed messages, WhatsApp calls, videos, pics, and anything else sent or received. It works on both Android and iOS without root or jailbreak. It's also known to hide while spying.
So, your target will always remain in the dark until you decide to disclose the secret. Spyic can also spy on other social media apps such as Facebook and Twitter, Tinder, and Snapchat. So, it's a spying app worth checking out.
Part 3: Spy on WhatsApp without Their Phone with Cocospy
The second method goes to the Cocospy solution, which is also designed to spy on phones. Millions of users have already seen how it works in more than 190 countries. Cocospy will spy on WhatsApp among other social media apps.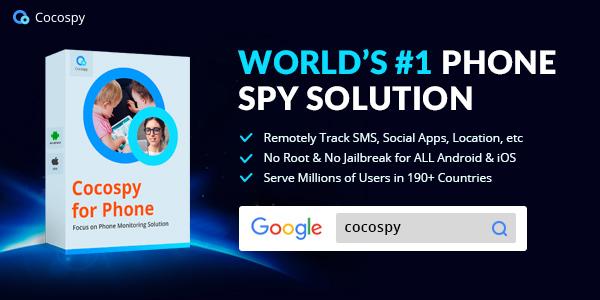 Once you set it up on the targeted phone, it will deliver every activity being done on WhatsApp. It also shows you the contacts of the participants and the time too. You get all these from both Android and iOS without any rooting or jailbreaking.
In iOS, Cocospy will spy on WhatsApp using the iCloud credentials only. For the Android case, a one-time installation is inevitable. After that, on both phone platforms, you get the results remotely via an online dashboard in your account.
It also works with all browsers so, you can use any device to log in and view. Do you want to know what other social media apps Cocospy can spy? Visit the main website and take a look at the demo page.
Conclusion
Now, we hope that what you read before about WhatsApp security is no longer viable. The above are three solutions that will reach the targeted WhatsApp app in less than 5 minutes. So, are you still worried about what your kids or employees are saying behind your back?
An app like Spyier will have your back. It will never tell your target about your spying. Lastly, you will not need their phones to receive updates.