Hacking someone's Instagram account can be the need of the hour in certain conditions like your gut feeling says there is a misuse of the account or you find something cooking under your nose using Instagram.
Well, no matter what compels you hacking an Instagram account, you can make it happen even if you don't know the password. If you find it difficult to gulp it down, you are way behind the time. You need a quick brush up over this subject and that's why we are here.
In this article, we are going to unveil a secret yet secure way of hacking an Instagram using Spyic and make sense of everything that lets it happen. So, let's get started.
Spyic – Your Magical Wand 
Doesn't it sound magical to you that you can hack an Instagram account without having the password? Yes, it does and Spyic is what that makes it happen.
Before we shed much-needed light on how Spyic makes you competent to hack an Instagram account without having the password, knowing it from close is imperative. Visit the Spyic website and you will find out millions of people singing in its praise.
Yes, Spyic has been trusted by millions across 190 countries. If this doesn't sound impressive, all the leading world media houses like Life Hacker, Forbes, Android Authority, CNET, PCMag, and TechRadar have given unwavering support to Spyic.
Now, you must be scratching your head and trying to find out what makes them all so enamored about Spyic. Well, we have an answer to this as well. Spyic is no run of the mill spying app. It's a tech-marvel!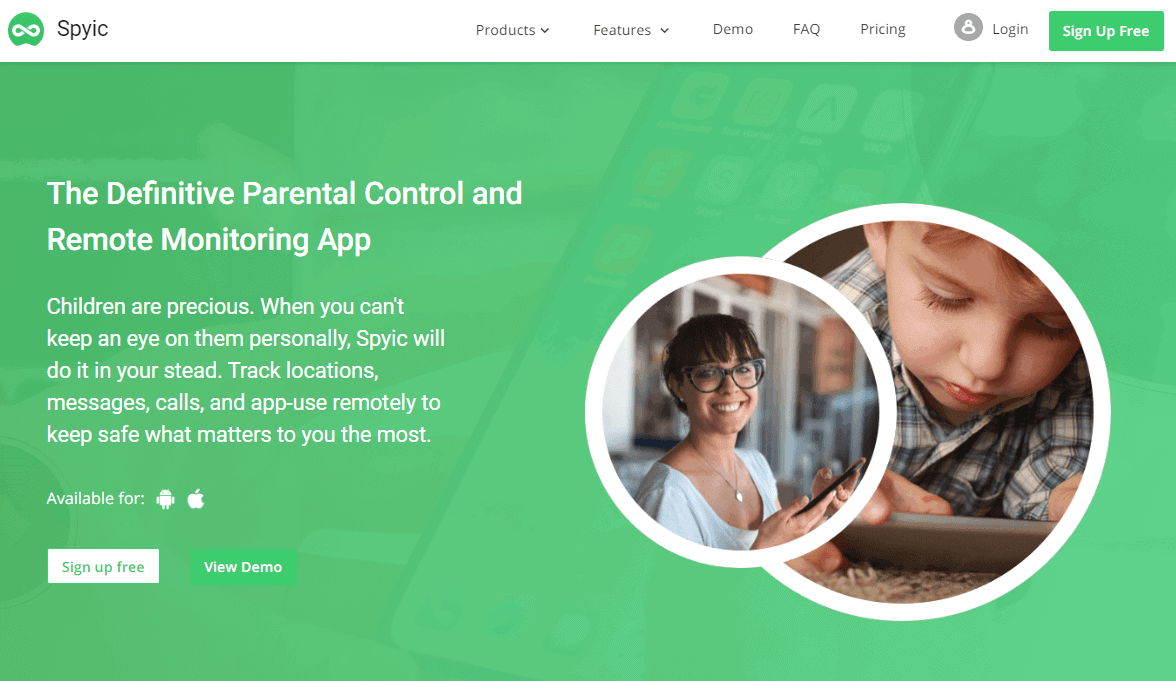 Here is a quick overview of this.
You will have futuristic Instagram hacking technology at work 
Till now, the only viable way to hack an Instagram without any password was to jailbreak/root the targeted OS and gain admin like access over it.
By doing so, you were able to monitor every activity happening over it. So, when the targeted user tries to access the Instagram account over it, you'll also find out. However, with time, this process starts losing its sheen and viability.
Plus, the involved risks used to give a sense of fear back in the mind. Needless to say, one has to be a hacking expert to make this process work without any hassles and troubles.
But when Spyic came into being, things changed for good. Its technology is cutting-edge, relevant to today's era, and works without jailbreak/rooting.
There is no scope for compromise 
When a novice starts thinking to hack an Instagram, s/he prepares to make some unwanted compromise, such as –
Losing some crucial information, messing-up the things, having data that lacks credibility at some level, getting caught red-handed sooner or later, or spending more than the capacity!
Thank God! Nothing of this sort will ever happen with Spyic. It offers you a no-compromise deal because:
It doesn't save your data on its server. So, no compromise on data safety.
It offers you a very straightforward hacking process that is easily fathomable even by a novice.
Spyic for iOS offers installation/downloading free Instagram spying. Spyic's Android solutions come in the form of a compact-sized app that takes less than 5 minutes for set-up and installation.
Spyic delivers quality data. Every data that it captures is realistic and true-to-its-nature. To make things clear, there is a timestamp attached to every data. So, there are no rising brows.
It has two things to save your neck in every situation: its web-based interface and stealth mode. These two things help you hack an Instagram account without leaving any trace and you set yourself free from the fear of getting caught red-handed.
Spyic's subscription is amongst those cost-effective things that have ever happened on earth. You can hack one's Instagram account for a month's long time at a mere cost of $10. Seeing the kind of assistance it offers, this cost is nothing.
The wonder of Instagram hacking 
One more thing that you can't miss out when you're looking for a full-proof plan to hack someone's Instagram without the password is the use of keyloggers. Yes, the interesting keylogger!
This is a real game-changer here as it helps you find out the password of the targeted Instagram account.
Keylogger of Spyic is meticulously designed software that can record every keystroke movement. So, when you're using Spyic to hack someone's phone, its keylogger will record every keystroke made on that targeted phone.
When the user will type the password, you'll also find out about that. Using that password, you can access the targeted Instagram account from anywhere. Be it a laptop or tablet, you can use any device/browser to access the targeted Instagram account.
Is it good enough to hack Instagram only? 
No, not at all. In fact, hacking Instagram is the tip of the ice-berg. There are around 35+ more phone activities that can be recorded and processed for you. For instance:
You can track call history and contacts
You can learn about the texts, SMSs, chat, and IMs exchange
The live phone location can also be tracked down
Other social media accounts like Facebook, Line, Twitter, Gmail, WhatsApp, and more can also be monitored remotely
SIM cards and apps information can also be found out.
In short, it's the best deal that you can ever make. What else offers you such a detailed and comprehensive hacking facility? We don't have any other option in our minds. Do you have any?
So No more secrets!
Sometimes, there is no scope of keeping secrets between two persons. You have to find out everything about the other person whether they want it or not. In that case, using a powerful Instagram spying app like Spyic is true bliss.
With its inventive technology, you can easily find out about every single move that the targeted person is making on Instagram.
Starting from the chats to the posts, everything will be like an open book in front of you. The best part is that you don't have to know the password of the targeted device for doing all of this.