Do you realize 2020 is just around the corner? Spoiler alert: the decade is almost over and among your New Year's resolutions you should consider the opportunity to give your brand's visual identity a new turn.
1. Reformulate Your Visual Branding
When was the last time you took the time to adjust your visual identity? If you can't even remember or if it's been years, you need to give new life to your brand. Think small-scale changes instead of going for a full overhaul. Perhaps a few minor adjustments will be enough.
It's possible that your brand assets work the way they are, but refreshing your brand will keep customers interested in what your next move will be. Perhaps you can rearrange your logo, change to a fresh font, or adjust the hue of your color palette.
Some 2020 design trends include monochrome graphics, gradients, and futuristic abstract patterns. Of course, those are not strict rules and you don't have to go with the flow of what's trending,
but keeping an eye on this could be useful to know if your brand needs to somehow adapt to look more current.
2. Refresh Your Logo
Is your logo a real symbol for your brand or did you just go with the first thing that came to your mind years ago and doesn't mean much? Start by evaluating this and consider trying a new logo design.
In order to achieve great graphic design standards, your visual assets must deliver a message and reflect your brand's values, as well as its personality. Ask your customers how they feel about your logo, and if they feel a connection to it. This will be helpful to evaluate how your visual identity is doing.
If you go for a change, look for a design that looks modern and conveys your brand's message. Perhaps using an online logo maker will make things easier for you, since you can pick from a bunch of professionally-made designs and adjust them to your needs.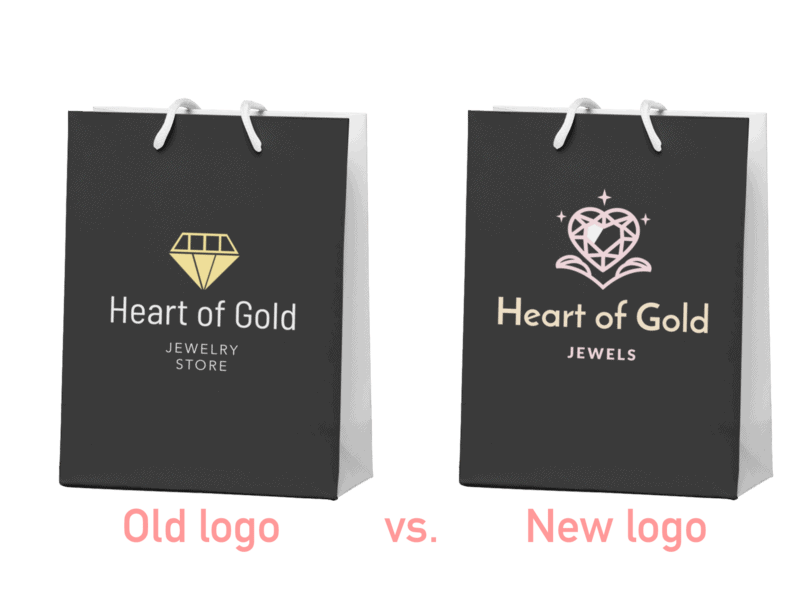 3. Try a New Color Palette
Explore the possibilities of 2020 color trends when you need some color inspiration. According to Coloro's website, mustard yellow, cantaloupe, purple, soft blue, and mint are the key colors for next year.
How to choose the right color palette for your brand? Don't panic, here are some tips to make it easier for you:
Select your primary color. Having a color palette doesn't mean you have to go full-on rainbow. Choose a color that will represent your brand the most. This color will be used consistently and will be present in most of your branded pieces.
Choose complementary colors. These are the next in charge of making your brand look great. You can go for opposites to enhance the contrast, or try different saturations of your primary color for a more uniform look.
Create a mood board. Remember that colors reflect a variety of moods and affect purchases, so make sure your colors reflect your brand's personality and are suitable for your industry. Create a mood board with different hues of the color you choose and plan your graphic content accordingly.
Don't want to commit to a specific color trend? That's OK too, there are lots of combinations that look wonderful and timeless. Search for palette generators or platforms with already picked color inspiration and customize it to get exactly what you're looking for.
4. Launch a Campaign for Your Brand's New Look
Don't let anyone miss out on what you've been working on! Refreshing your brand is a reason to celebrate and it reflects you're doing things to grow and reach further.
Let your customers know this is a better version of what they've been loyal to and that your values remain the same. Plan a small campaign on social media to talk about how these small changes will help to improve their experience with the brand.
5. Create New Branded Content
Take your recently refreshed brand to your social media content. If possible, launch this new content at the same time, so people don't get confused about what's happening.
Also, be open to their comments on your new visual identity, and please, don't act defensively if someone expresses their dislike or writes a critique. Instead, explain you're adjusting to create a better experience and to grow your business.
Make an effort to adjust your graphics to up-to-date formats and trends. Social media specs change constantly, so you should keep track of them and make sure you're following each platform's guidelines.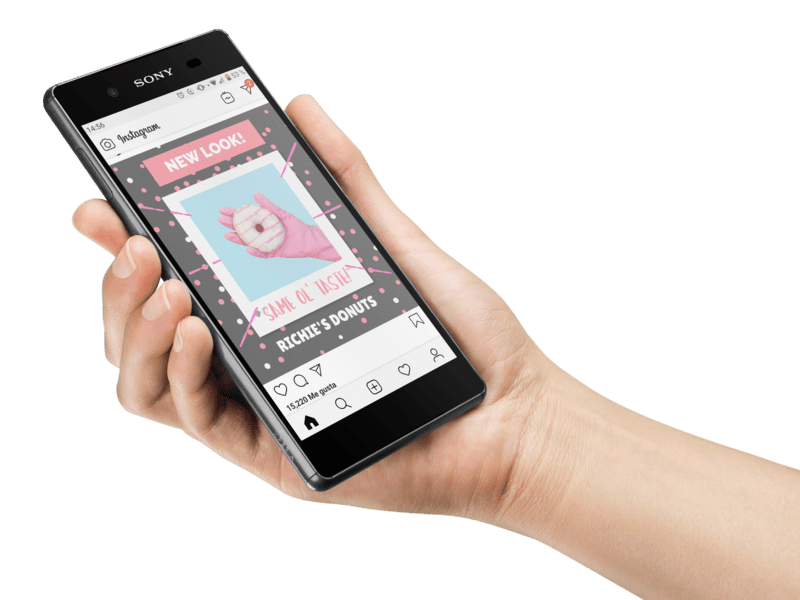 6. Try New Words for Your Message
Words are not exactly the core of it, but they play an important role in your visual identity.
Focus on shorter messages for your copywriting and on being clear about what you're trying to say to your customers. When it comes to writing everyday copy, make an effort and be descriptive, fun, and witty. People appreciate it and feel closer to your brand if you do so.
When feeling saturated or blocked, read something you like, explore different words and meanings. A thesaurus always comes in handy when rephrasing sentences, give it a try.
7. Update Your Photo Stock
Make the effort to update your visual assets regarding video and photo. When photos are outdated, the message you're giving is that you don't care that much about your brand, so this is one of the quickest and easiest ways to refresh your visual assets.
While you're planning your next photoshoot, pick a photographer who delivers great quality, and plan thoroughly to get a large and assorted stock of renewed product shots.
Are you already working on giving your visual identity a twist to welcome 2020 or have you done it recently? Please, share your experience or any additional tips!