Let's think of online marketing as a big healthy tree. The tree then has its branches. The branches are— social media marketing, search engine marketing, email marketing, and content marketing.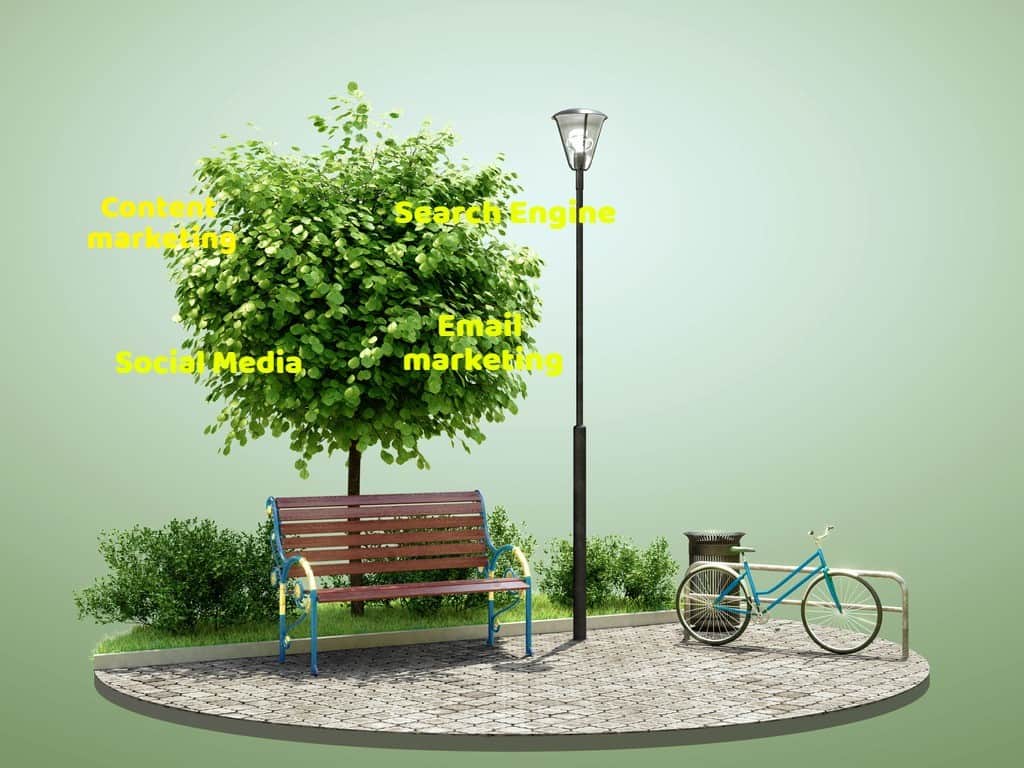 Let your marketing efforts grow like a tree
These make up the various channels a business can use to market itself to its target audience.
Among many industries, one which has seen a constant channel wide growth is that of E-Commerce. An E-Commerce transaction is the one that takes place digitally where a user buys products or services online.
This transaction stoked by comfort has ignited a scrounger hunt for the best e-commerce marketing ideas to boost online sales.
Here's what you can do to market your E-Commerce business and grow sales eventually.
Boost Your Email List
Not many visitors buy within their first visit on an E-Commerce site. People visit multiple times before they start buying from your site.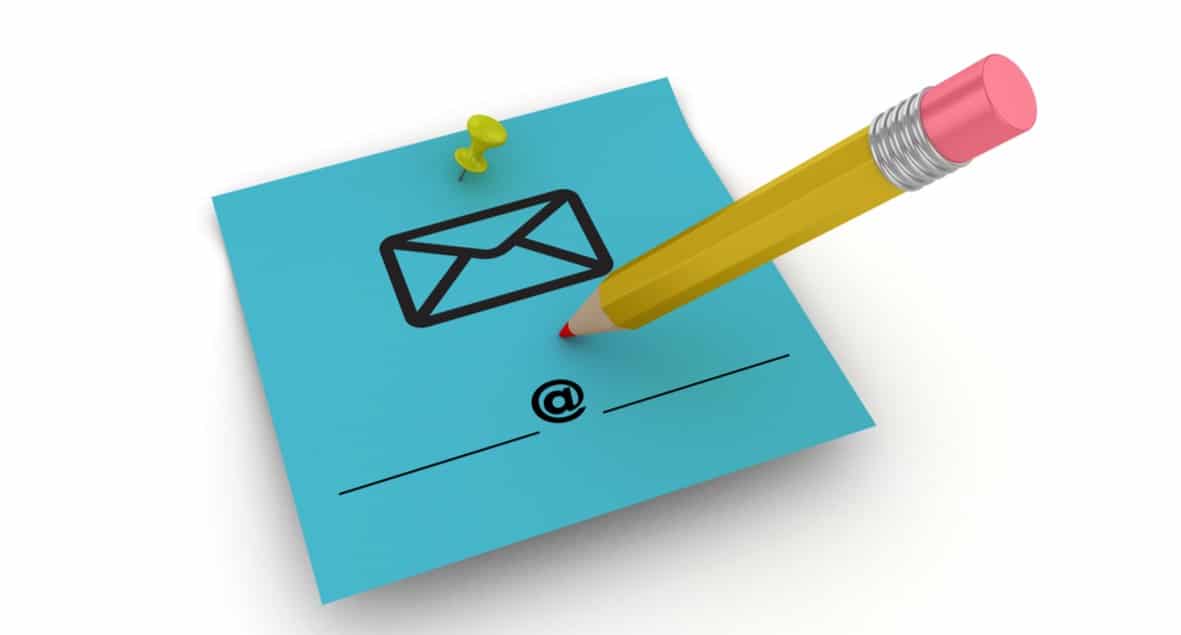 Let people show interest in your business
And, for a matter of fact, 73.72% of the retained visitors are more likely to complete their purchase than the first visitors.
To grow the email list of your e-commerce site, you can use the following strategies:
Collect emails at checkout
Collect emails with live chat
Use giveaways
To maximize your revenue, you should focus on finding a way to connect, build relationships, and bring back visitors to your website.
And there's no better way than to convert your visitors into email subscribers. Because these are the people who are genuinely interested in knowing your business.
Minimize Shopping Cart Abandonment
The average shopping cart abandonment rate is 69.23%.
Well, what does this mean?
This means that for whatever reason, the majority of people who add products to the shopping cart won't buy it from you.
This could be overwhelming for any E-Commerce website.
But don't worry. The following are some ideas you can implement to reduce cart abandonment.
Simplify your checkout process
Offer free shipping
Offer price match guarantee
Add the exit popup for the cart abandoners.
Offer great customer support
This could be just another opportunity for you to win back your customers in vogue!
Upsell and Cross-Sell your Products
Upselling is a craft where you're trying to sell a better and more expensive product than the one your customer currently prefers to buy.
It could be either a higher or better model of the same product or the same product with added features.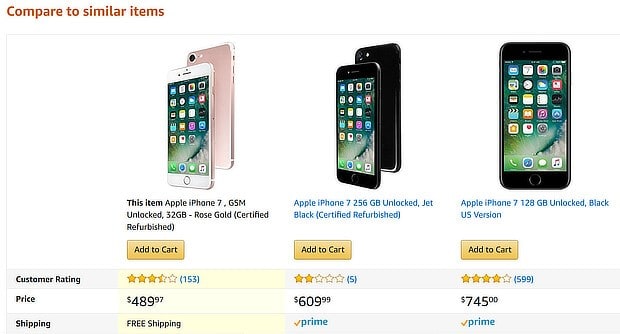 Amazon is best at using Upselling
Does it ring a bell?
Yes! Amazon has been using upsell strategy for years now, where they offer you a better model or a modified version of the same product.
For instance, a customer is buying a new smartphone. The salesperson learns that the smartphone is mostly used for taking pictures of their family events and outings, so he suggests a phone with a higher-end camera and more storage space than the customer was originally considering.
On the other hand cross-selling is a strategy in which you offer the customer an item similar to the ones s/he's currently purchasing.

Sell additional products to existing customers
For instance, when you buy a digital camera on Amazon, it will cross-sell you things like memory card and camera case.
Amazon has attributed up to 35% of its revenue to cross-selling.
Focus on Personalized Marketing
36% of consumers say retailers need to do more to offer personalized experiences. – Retail TouchPoints.
Whether it is Email or content, focus on personalization. Personalization is something that not only can make your customers happy but will also boost up your sales and conversion rates.
Email personalization techniques steer traffic to your site and increase your campaign's activity, making it notably more likely that they will open and engage with your contacts.
According to current stats, the personalized experience can improve conversion rates by 8%.
Implement a loyalty program
It is much easier to sell products to your repeat customers than to acquire new ones.

Keep your existing customers high on priority
The more people come back to your site and purchase from you, the more likely they will purchase again.
And so, you need to find a way to encourage your repeat customers to buy from you again.
Returning visits takes that customer from seed to fruit bearing tree.
The best way to do that is to implement a loyalty program. Loyalty programs reward frequent customers and encourage one-time buyers to return to your website.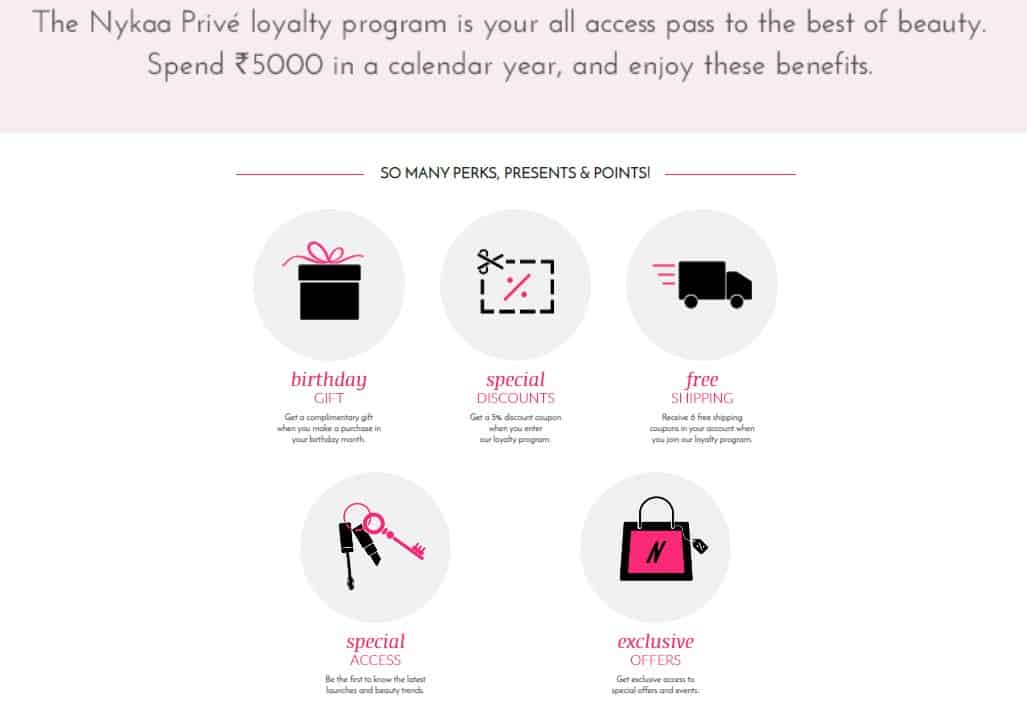 Reward your customers for their loyalty
You can reward customers with:
Free shipping
Points to get free products
Discount coupons on the next purchase
Early access to new product lines.
Nykaa, Myntra, and many other "successful" e-commerce platforms use the same strategy.
Work on SEO (Search Engine Optimization)
Search Engine Optimization takes time, but it can give you your eCommerce website stable traffic.
Your SEO has to start by adjusting the technical issues on your website. Most of the eCommerce sites have poor URLs, titles, and meta descriptions. Speed can also be an issue since you want to convince the buyer with excellent, but heavy product images.
So start fixing them:
Write good product descriptions
Insert the right keywords in your content
Fix title and meta description no longer than 60 and 150 characters
Find a compressing image plugin
Among many other actions, you could do to make your website more SEO friendly.
Another point to be considered is your content. Start building your blog, and it can help you get backlinks to increase your domain authority. Write good content, that's an essential thing if you want other websites to link to yours and if you want to attract readers that can become your consumers.
Having a set of actions for on-site and off-site SEO should make you increase rankings gradually to reach your goals.
In Conclusion
The best E-Commerce marketing ideas depend on your business model, target audience, budget, sales funnel, etc. Still, these few tips can help you market your e-commerce website in a way that will boost engagement, produce leads, and generate revenues.
There are many other ways too, but these ideas, as mentioned above and tips, will help process e-commerce as your primary revenue channel.
If you don't feel comfortable on putting all marketing ideas into action, remember you can always work with a marketing and advertising agency, they will help you bring the expected return on investment.
All the profit happens as you can bring the customer back and begin learning, engaging with, and converting that lead.