When starting a business, one of the first things you might do is create a website. Whether you plan on selling products directly on your website or simply have a website to spread the word about your business and communicate with customers about what you offer, a well-built website is important.
However, many business owners may resort to using a DIY website builder to create their website. While it's great that this is an option, it might not be the best option, and here's why:
1. Your Vision for Your Website Might Not Be Fulfilled
When you have a particular idea in mind for what you want your website to look like, do, or accomplish for you, you might try to the best of your ability to make that happen. But with limited web design skills and few options on a DIY website builder, you may find yourself struggling to make your vision a reality. Then you're left with a website that you don't truly love.
2. Someone May Have the Exact Website Design As You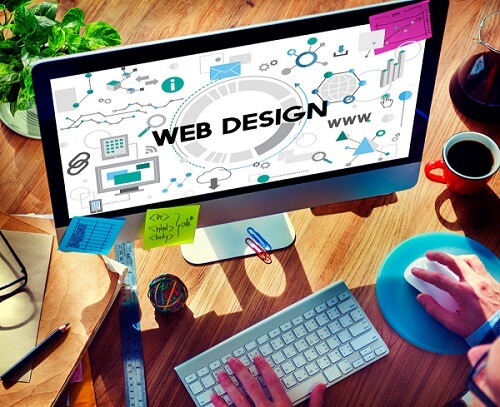 DIY website builders offer different templates and layouts for you to pick from. You might be able to pick out fonts, color schemes, and the like, but for the most part, you're stuck selecting a template that you may not fully enjoy. Not to mention, someone else (maybe even a competitor) might have picked out a similar design. It takes the uniqueness out of your business.
3. You Don't Really Own Your Website
What you may not know is that when you use a DIY website builder to create your site, the website builder owns anything you put on your website. Do you really not want the power to own your own stuff?
4. Your Creativity Will Be Limited
Not only will you have limited creativity over the template or layout you pick for your website, but the specific features you may want for your website might not be possible through a DIY website builder. For instance, many DIY website builders don't offer dropdown menus, pop-ups and banners, or animations.
It's these special touches that may be best or only offered through a website coding expert. And these little touches may be the very thing that makes your website unique and helps fulfill the vision you have for your website.
5. Your DIY Website Might Not Be Mobile Friendly
One of the biggest mistakes in owning a website is having one that isn't able to be properly accessed on mobile devices. If your website isn't mobile friendly, your SEO rank will be lower, and your website visitors will be more likely to exit your website shortly after visiting, ruining your business's potential overall.
If DIY website building isn't the best strategy, unless you consider yourself experienced, you can always hire an expert to help you out. Thanks to Top Website Developers, you can have a website that's built in a professional manner to ultimately help you gain more business.
Conclusion
We're lucky to live in a time when anyone can create their own website. While it can be a fun, creative process, it can also be limiting and complicated. Get the best website and the best results by hiring a professional to put together a website on your behalf.